Cars to come factory-fitted with high security number plates from July 2019
Road Transport Minister Nitin Gadkari has stated that car-makers will now have to equip their cars with high-security number plates at the factory level. The embossing of the registration number will then be done at the dealer level once the registration process for the car is complete. This practice will come into effect from July 1, 2019, and will replace the current trend of district-level Regional Transport Offices in each state procuring these plates from a few designated vendors.
The government hopes that this ruling will increase security and also reduce the price of these high-security plates from the present range of Rs Rs 800 to Rs 40,000, given that car manufacturers will now buy these plates in bulk. The price of the plates will be included in the cost of the car although no mention was made if this ruling also covered two-wheelers and commercial vehicles.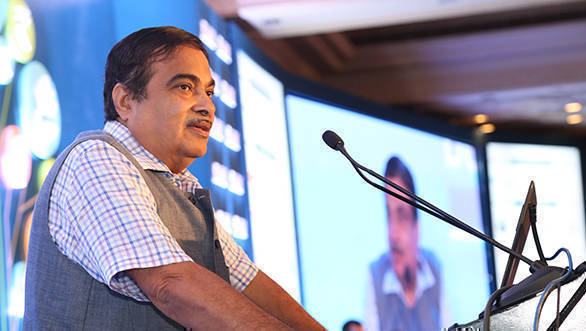 Nitin Gadkari, union minister for road transport and highways speaks at the 2017 SIAM Convention
High-security registration plates follow a uniform look and have built-in security features such as a tamper-proof, self-destructive sticker with the chassis and engine number of the car. These plates are also difficult to replicate, deterring theft.
This announcement is the latest in a long line of rulings issued by the government to improve safety awareness among both manufacturers and buyers, and better the pathetic safety record of Indian roads. The road transport ministry has stated that all cars manufactured after July 2018 will have to mandatorily come with driver-side airbags as standard, along with reverse parking sensors and a speed warning for when the car crosses 80 kmph.