Car sales October 2020: FADA numbers show retail sales still to reach 2019 levels
Numerous auto-makers have shown a growth in despatches in October 2020 over last, the latest data from Federation of Automobile Dealers Associations(FADA) though shows that while the industry is on the mend, numbers are still down as compared to last year.
FADA's data states that 2,49,860 passenger vehicles were sold in the country. This is still 8.80 per cent less than October 2019, although the general trend is towards sales reaching normalcy over the next few months. The dealer body says that while the Navratri festivities gave sales a boost, the full effect of the festive boom is expected in November during Diwali. This is in contrast to October 2019, when both festivals were in the same month. Another reason for sales not picking up now is that while customer walk-ins have increased, buyers are still hesitant to make a purchase. Tata Motors and Kia Motors India have increased market-share significantly ove the past year. Maruti Suzuki, Hyundai, Renault, MG and Ford are others who have held on to their share of the market from last year.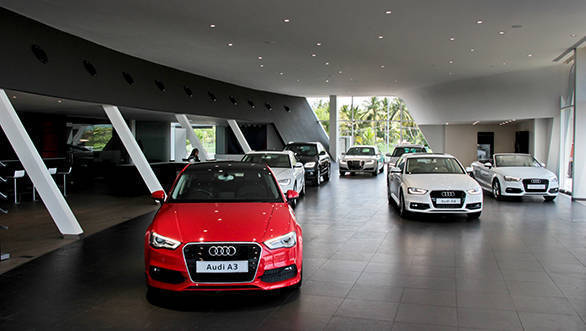 Image for representation only
The two-wheeler market has seen a much more significant dip with the 10,41,682 units sold in October 2020 being 26.82 per cent less than last year. Recovery here has been slow with entry-level motorcycles not picking up steam with buyers and discounts remaining low. Another factor here has been a supply mismatch that has led to dealers saddles with a stock of slow-selling models while high-selling models being scarce. Honda, TVS and Royal Enfield are the only bike-makers to have significantly improved their retail market share.
FADA predicts that buyers are expected to remain cautious over the near term, with the COVID19 threat having not fully abated. The body also warns of a demand-supply mismatch with some European countries entering a new round of lockdowns. It also warns dealers and OEMs to remain conscious of their inventory levels post the festive season, where the boost in demand is expected to fade. Dealers affiliated to FADA have predicted a largely positive industry sentiment, with 43 per cent saying sentiments among buyers are good while 42.6 per cent have rated it as neutral.