Bridgestone to invest Rs 350 crore in its Indore plant, production capacity to increase to 20,000 tyres per day by 2020
In an important update, major tyre manufacturer Bridgestone India announced an expansion strategy with an investment of Rs 350 crore in the company's plant located at Kheda, Madhya Preadesh. The company mentions, with this investment, the manufacturing capacity of its Indore plant will be increased to up to 20,000 tyres per day by 2020, which will help the brand meet the rising demand in the country. This plant will produce the brand's complete range of radial tyres for passenger car market. Bridgestone mentions that the the plant's strategic location offers logistic advantage of serving some crucial OEMs and aftermarket businesses for the passenger vehicle segment in the automotive sector.
"This expansion is our response to the trust and confidence of our OEM partners in our product offerings. Through this expansion, we also demonstrate our commitment to create value for a larger base of Indian consumers with our world class quality. India's growth prospects in the mid to long term future are positive. And, Bridgestone India is ready to take the lead in being a trusted partner to our customers, dealers, consumers, and all other stakeholders at large." stated, Parag Satpute, Managing Director, Bridgestone India.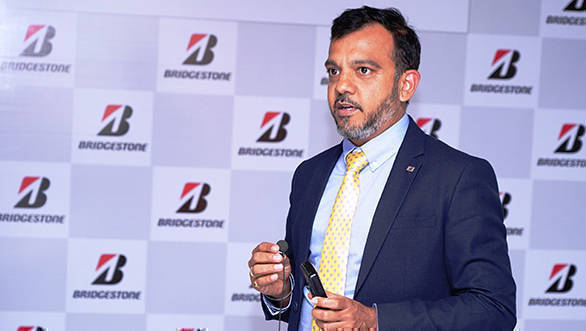 Parag Satpute, MD Bridgestone India
The Indore plant was setup by Bridgestone in 1998, two years after setting up Bridgestone India Pvt. Ltd. The company further expanded its manufacturing footprint in the country by settingup a new plant in Chakan, Pune in 2013. Internationally, Bridgestone is also into manufacturing of industrial rubber and chemical products and sporting goods. Its products are sold in over 150 nations and territories around the world.