BMW S1000RR HP4 in images
We have riden the brilliant and eye-wateringly fast BMW S1000RR HP4. But before the first ride report, here's some pictures of the stunning bike at the Madras race track.
BMW has applied its go-faster know-how to their S1000RR to build the HP4
The HP4 produces 193PS at 13,000rpm and 112Nm at 9,750rpm.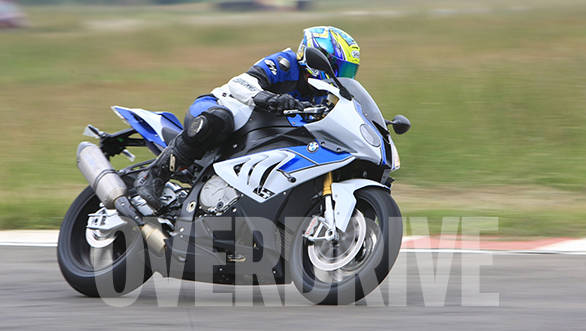 The launch control also inhibits wheelies and limits revs until you cross 60kmph or gain a lean angle greater than 25 degrees.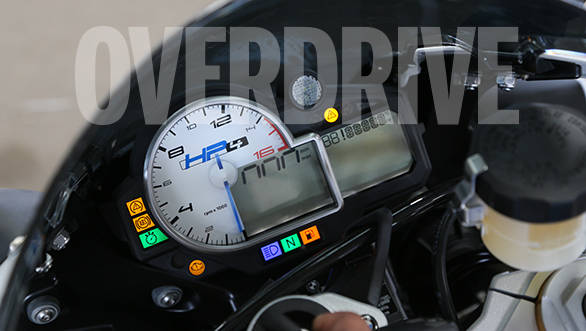 Clear meters have a huge role since many of the incredible array of settings are done through it.
The DDC or Dynamic Damping Control brings semi-active suspension to production bikes
All the electronics go into making the 193PS missile controllable and easy to use
The bike also has Race ABS - with four modes. In the normal modes, ABS activates a gentle pressure on the rear brake which BMW says makes for tremendous stability under braking while permitting ultra-short stopping distances
BMW have managed to shave the dry weight to 169kg, adding lightweight wheels (2.5kg saved) and a standard titanium exhaust that saves another 4.5kg
The HP4 is, in effect, a homologation special so that BMW can bring this computer with engine and wheels to the World Superbikes
All images shot on the Canon EOS 6D
Related Stories