BMW M vehicles are the official safety vehicles for MotoGP Bharat
With MotoGP Bharat set to take over the weekend in India, there are several aspects that must come together for the event to run smoothly. One of the key aspects is safety and for that very reason, BMW has sent over 4 'M' vehicles from their armoury to maintain discipline on the track.
The BMW M2, BMW M3 Touring, BMW M5 CS, and BMW M 1000 RR will start the race together. These safety cars will perform numerous jobs, including as technical test laps, to guarantee that practices, qualifying sessions, and races operate properly.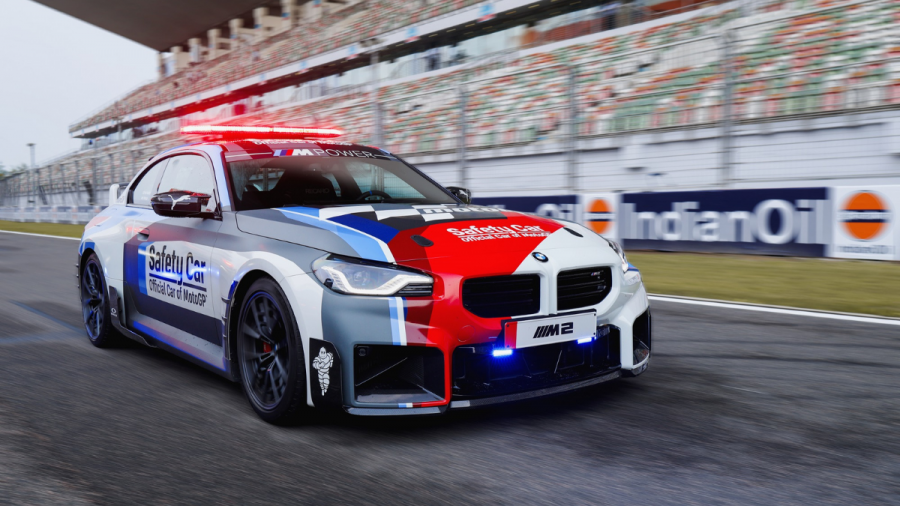 The new BMW M2 has just debuted in India, and it also acts as the MotoGP Safety Car. The BMW M2 MotoGP Safety Car has a roll bar, Recaro seats, a 6-point racing harness, a safety car roof bar, and a front light. The M Performance exhaust, chassis, carbon wing mirrors, diffuser, and rear wing are all included, as is the BMW M safety vehicle livery.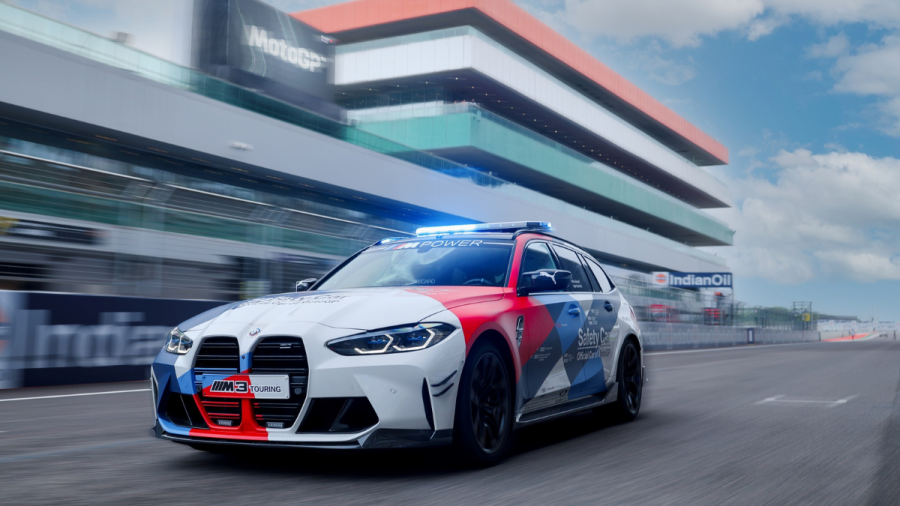 The BMW M3 Touring MotoGP Safety Car is also present. The BMW M engine and M enhancements are available for the first time on the 3 Series Touring body. It blends a powerful powertrain and chassis with a convenient Touring body. This vehicle is dressed in BMW M livery dating back 50 years. This, like the M2, comes with a multitude of lights, a roll cage, racing seats and harnesses, and other track-specific upgrades.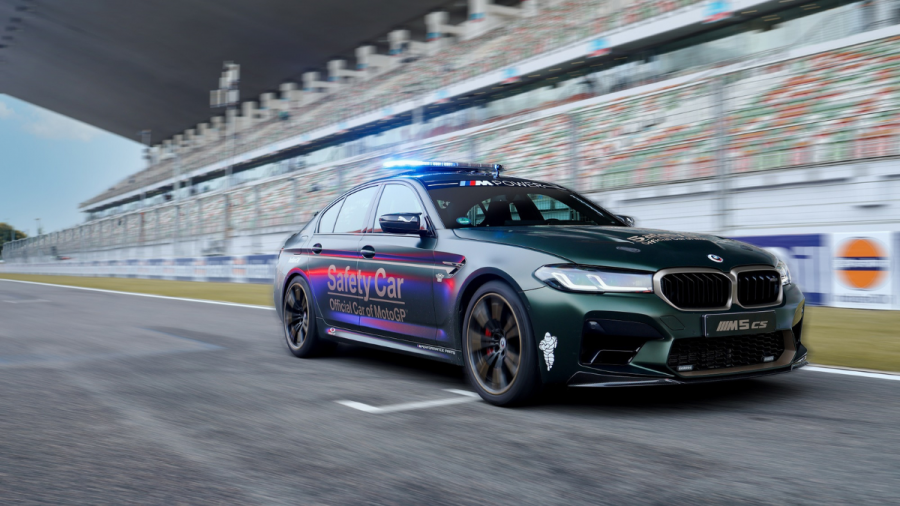 The BMW M5 CS, the fastest version of the quickest high-performance sedan, is also an official MotoGP Safety Car. The automobile has a peak speed of 305kmph and can sprint from 0 to 100kmph in 3 seconds. It, too, includes a number of M pieces, the majority of which are shared with the CS. The high-performance engine is paired with an eight-speed M Steptronic gearbox with Drivelogic and channels its power to the road via the M xDrive all-wheel-drive system, which also has a 2WD mode for pure rear-wheel drive.
The new BMW M 1000 RR MotoGP Safety Bike is well-equipped for its racing adventures. The BMW M 1000 RR is a racing-ready superbike. It was honed in the wind tunnel and refined on the racetrack. Its aerodynamics and utilization of carbon have resulted in a much faster peak speed of 314 kmph. Its engine and chassis are still as strong and direct as they were before. The BMW M 1000 RR embodies maximum performance and luxury in every aspect.
Vikram Pawah, President, of BMW Group India, said, "For over 25 years, BMW M Safety Vehicles have always taken the lead as the world's best motorcycle riders compete at MotoGP. We are thrilled with the debut of MotoGP in India. It offers a unique opportunity for motorsports fans to witness the BMW M Safety Vehicles in action along with their favourite riders on the racetrack. An exceptional experience is also in store for BMW Excellence Club members with first-class hospitality, racetrack laps in BMW M MotoGP Safety Vehicles and a MotoGP Bharat weekend full of high-voltage excitement and BMW M Power."
Price (Ex-Delhi)
Starts Rs 83.4 Lakhs
Price (Ex-Delhi)
Starts Rs 1.62 Crore