BMW International GS Trophy 2018 Day 3: Image gallery
It's 9pm here in Mongolia and we're about to turn in to bed. Tomorrow, the first day, they've told us, will be the longest day of the GS Trophy in terms of distance. It really has everyone's guard up now. It's just sinking in for everyone at Team India that tomorrow we actually begin our adventure at the 2018 GS Trophy. But if today was anything to go by it's going to be quite the challenge. While you can read the detailed feature here, here is a detailed image gallery of Day 3 at the BMW International GS Trophy 2018.
Team India participants Suprej Venkat and Sanket Shanbhag with OVERDRIVE's Joshua Crasto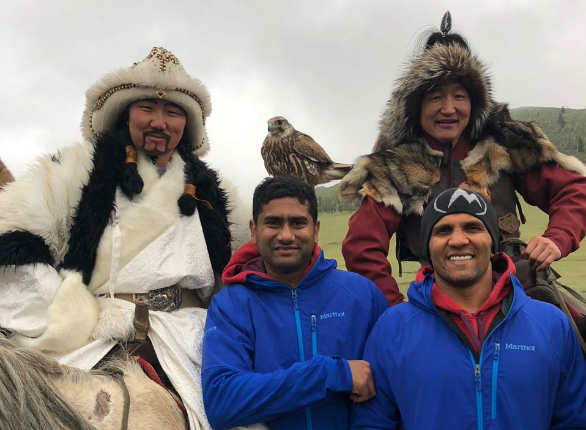 Venkat and Sanket are too quick when it comes to making local friends. And they are not just humans
Our brand new R 1200 GS motorcycles all ready to take on the terrains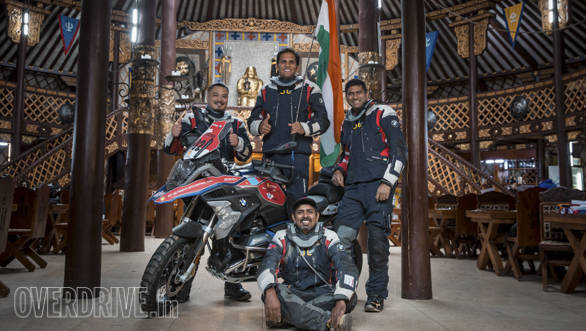 Conquerors of the unexplored terrain? Team India is super positive about the BMW GS Trophy 2018
Yes, we too feel equally proud seeing our flag hoisted in a foreign country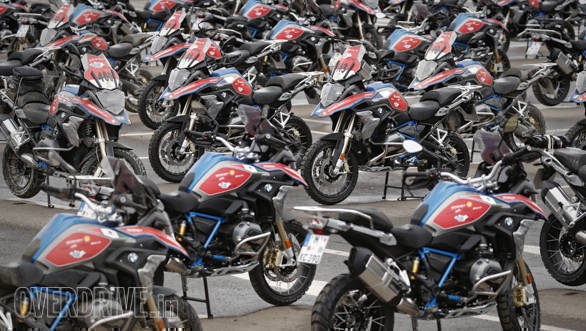 The BMW R 1200 GS fleet is here. Choose one and go!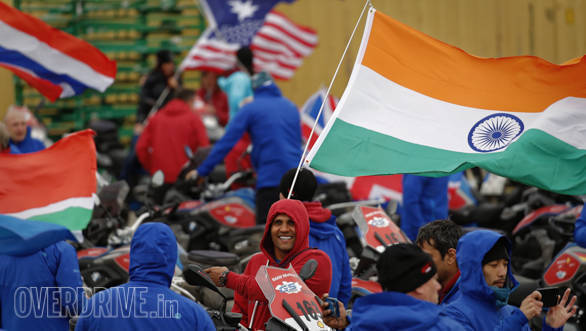 "That's my ride there" - Sanket, Team India at BMW International GS Trophy 2018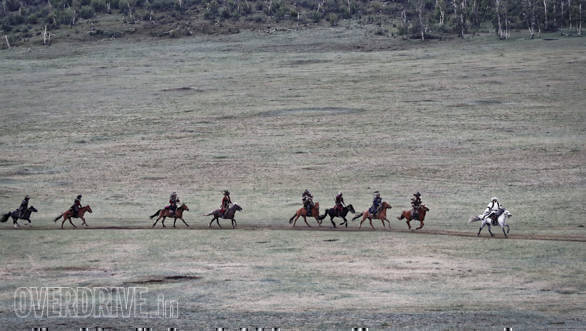 The vast landscapes of Mongolia is the ideal location to test the limits of the motorcycles and ours too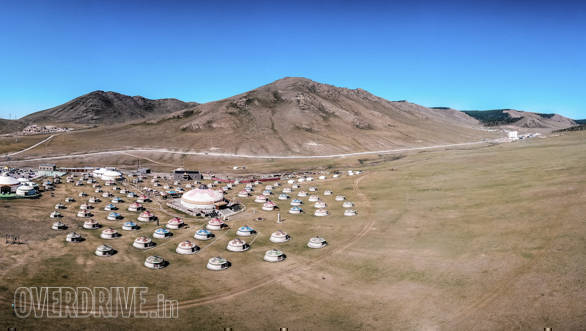 Somewhere in the beautiful Mongolia
"Yay! We are all ready for this epic competition". In the background is the popular statue of Gengis Khan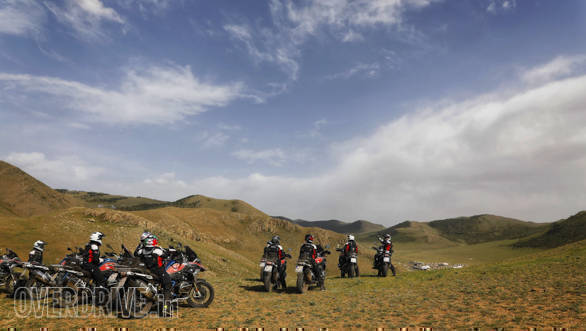 "Is that the right way?.. Let's ride and find out"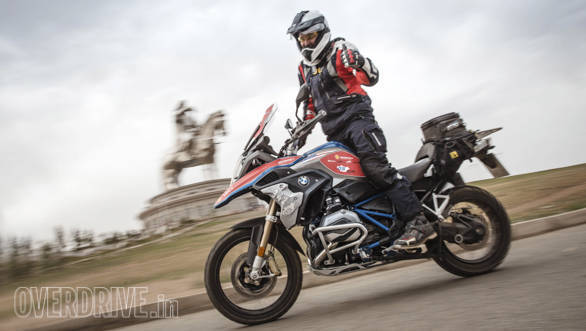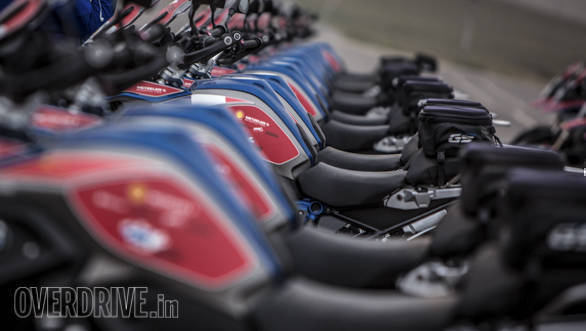 To stay abreast with Team India's progress and to get latest updates from Mongolia, you can follow the International GS trophy 2018 here
Also see,
BMW International GS Trophy 2018: Media preview on Day 2
BMW International GS Trophy 2018: Day 1 in Mongolia
Team India hones their skills for the BMW GS Trophy 2018
We leave for Mongolia to ride alongside Team India at the BMW International GS Trophy 2018