Bigger Honda Forza scooter could be launched on October 14, 2020
Japanese two-wheeler major Honda has released a teaser video of the Forza scooter, which is scheduled to be unveiled on October 14. The teaser video does not reveal much except for showing a sneak peek of the fairing and an engine casing. However, it mentions, the Forza family is getting bigger. And that has led to speculations of Honda planning on extending the Forza scooter portfolio and bringing a larger iteration paired with DCT.
The Honda Forza family consists of two offerings, the 125 and the 300, both of which have quite a following in the international markets. The interpretation of the "Forza family getting bigger" could either mean a 750cc scooter that will be shared with the X-ADV or a larger engine as compared to the present offering. Not too long ago, Honda launched the Forza 350 maxi-scooter, a successor of the Forza 300 that comes with aesthetic updates, more features and most importantly an all-new powerful motor.
The Forza 350 gets a larger displacement single-cylinder 329.6cc liquid cooled motor, which is expected to be Euro 5 compliant. In terms of mechanicals, the new engine offers lower friction resulting in better performance than the previous. The radiator positioning has been altered to the front which has not only improved the cooling system but has also bettered the weight distribution of the scooter. There have been tweaks to the exhaust system too that has played a role in increasing the power, claims Honda.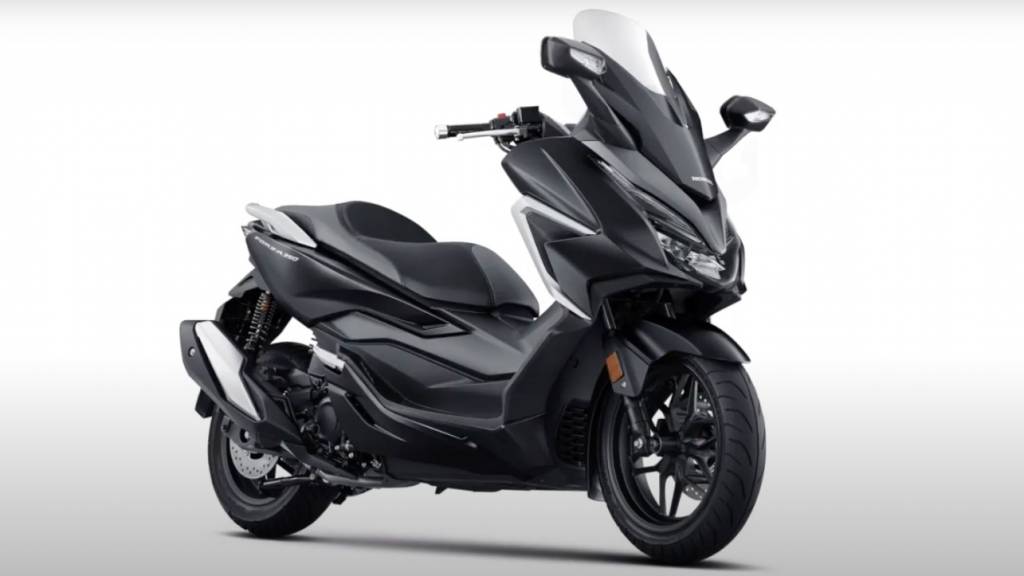 The updated Forza 350 does not look strikingly different from the Forza 300, that is because of the nature of design update is subtle with a slight change in the height and the ground clearance numbers. Also, the kerb weight of the scooter has been increased by 2kg. In terms of features, the Forza 350 maxi-scooter comes with an electronically adjustable windscreen, USB charger, dual-channel ABS and also a generous storage area for two helmets.The 2020 Honda Forza 350 has been priced at THB 1,73,500 for the standard variant and THB 1,82,900 for the more premium touring variant. This translates to a price range of Rs. 4.10 lakh - Rs. 4.32 lakh.