Bentley Motors appoints Stefan Sielaff as new design director
Bentley Motors has appointed Stefan Sielaff as the company's new director of design. He will join Bentley on July 1, 2015 when he will take over from the present incumbent, Luc Donckerwolke who has decided to leave Volkswagen AG.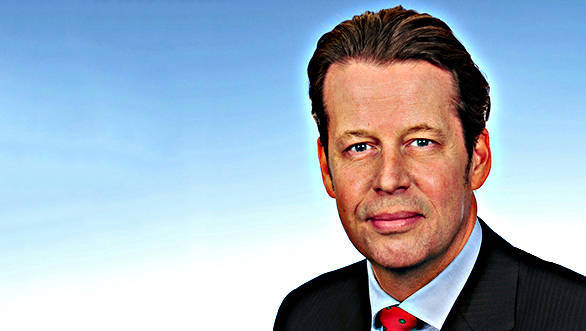 Stefan Sielaff has been part of the Volkswagen Group for over 25 years. He started as an intern with Audi and served as design director since 2006. He headed a team of 350 designers responsible for the exterior, interior and trim colours for Audi's concept cars, show cars and production cars. He was then appointed as the head of Volkswagen Group Interior Design and design director at Volkswagen Design Center, Potsdam.
Speaking about the new appointment, Wolfgang Dürheimer, chairman and CEO, Bentley Motors, said, "Bentley is entering one of the most important phases in the company's history, with significant plans for new models. With his experience, creative vision and passion for the Bentley brand, Stefan Sielaff is perfectly placed to lead the design of our future models."
Stefan Sielaff holds a vehicle design degree from the Royal College of Art in London.
BENTLEY ANNOUNCES NEW DESIGN DIRECTOR
Crewe, 4th June 2015) Bentley Motors today announces Stefan Sielaff as its new Director of Design. He succeeds Luc Donckerwolke who has been with Bentley since 2012. Mr Sielaff will join Bentley on 1st July 2015 from his current dual role as Head of Volkswagen Group Interior Design and Design Director at Volkswagen Design Center Potsdam. In his role at Bentley, he will report to Rolf Frech, Bentley's Member of the Board for Engineering. He will also retain his position as Head of Volkswagen Group Interior Design, reporting to Director of Volkswagen Group Design, Dr. Walter de Silva. Mr Sielaff has a career spanning more than 25 years in the Volkswagen group, most prominently with Audi where he started as an intern and progressed to spending five years as Design Director for the business from 2006. It was here where he led a team of over 350 design experts with responsibility for exterior, interior and colour and trim design for the full Audi product portfolio, concept and show cars. Starting in the industry with a Vehicle Design degree from the Royal College of Art in London, UK, Mr Sielaff, 53, has been in his current role since 2012. Commenting on his appointment, Wolfgang Dürheimer, Chairman and CEO at Bentley Motors, said: "Bentley is entering one of the most important phases in the company's history, with significant plans for new models. With his experience, creative vision and passion for the Bentley brand Stefan Sielaff is perfectly placed to lead the design of our future models." Mr Sielaff replaces Mr Donckerwolke who has decided to leave the business and Volkswagen AG. Wolfgang Dürheimer continued: "I would like to thank Luc Donckerwolke for the significant contribution he has made in his nearly three years at Bentley, overseeing the continuation of a very successful period, and I wish him all the very best for the future." - ENDS -