Automobile events this week: September 12 - 18
There is so much happening in the world of automobiles. From the new beauties and concepts at the 2017 Frankfurt Motor Show to a drive through Bhutan, as well as motorsports action in the country and on international circuits, it sure is a busy 7 days ahead. OVERDRIVE helps you stay up to speed with this quick rundown of all things automotive happening from September 12 to 18, 2017:
September 12 - 16: Honda Drive to Discover
Event type: Drive to Bhutan
Location: Bagdogra, Darjeeling
What is it?
Honda Cars India is celebrating 3 lakh sales of its diesel-engined cars in the country, with a scenic drive in its 8th edition of the Drive to Discover. A team will drive Honda's i-DTEC engine-powered car range from near the lush tea plantation slopes of Darjeeling all the way to the serene beauty of our neighbour Bhutan.
Can you go?
Unfortunately, it is a media-only drive. Fret not, we can collectively be jealous of our colleague Aditya Chatterjee who is going for the drive. Updates and report on the Drive to Discover will be available on OVERDRIVE website. Sigh!
September 14 - 24: 2017 Frankfurt Motor Show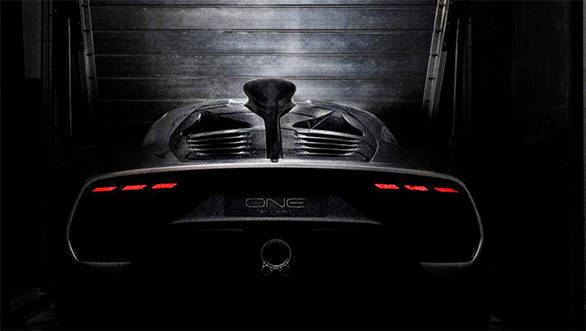 Mercedes AMG Project One rear teased
Event type: Auto Show
Location: Frankfurt / Main, Germany
What is it?
The 2017 Frankfurt Motor Show is where major automakers from the world will display their latest products as well technology, not to mention all the drool-worthy concepts of their future vehicles. Among the more advanced models being showcased, expect a dekko at the Mercedes-Benz GLC F-Cell, the world's first production plug-in hydrogen-powered car or the F1-inspired Mercedes-AMG Project One.
Can you go?
Well, if last-minute flight tickets (public entry begins from September 16) or Visa approval does not phase you, then by all means. The show promises to a true future showcase with the number of vehicles and concepts that we have already reported of being presented here. If not, stay tuned to OVERDRIVE, where our Assistant Editor Rohit will bring you live updates from the venue.
September 15 - 17: National Racing Championship and National Drag Racing Championship
The Ameo Cup will be held as a part of the National Racing Championship
Event type: Circuit race, drag race
Location: MMRT, Irungattukottai, Chennai
What is it?
The fifth and final round of MRF MMSC FMSCI Indian National Racing Championship 2017 and the third (final) round of the MMSC FMSCI National 4W Drag Championship 2017 will be held at the Madras Motor Race Track. Along with the Volkswagen Ameo Cup championship too, of course. Nothing like the smell of some high-octane competition and burnt rubber to brighten up your weekend, eh?
Can you go?
Absolutely! If you are in or around Chennai, not only will you see the seasons of the two respective competitions come to close but you will also meet the champions for the year. This high-decibel adrenaline and quarter-mile action combo are not worth missing. No entry fees are charged for spectators.
September 15 -17: Formula1 Singapore Grand Prix
Event type: Circuit race
Location: Marina Bay Street Circuit, Singapore
What is it?
From the open sweeps of Monza, the F1 teams head to the floodlit confines of the Marina Bay Street Circuit for next weekend's 2017 Formula 1 Singapore Airlines Singapore Grand Prix. Will the Mclaren team, which witnessed three out of last four race attempts end before the race did, finally redeem itself? Watch to find out.
Can you go?
Plane and circuit tickets cost a pretty penny, especially at such short notice. Stay tuned to OVERDRIVE for live updates on the race. You can also watch the races on Star Sports Select HD channel on TV as well as on the Hot Star Premium App on your smartphone.
Registrations open: Authentic North East Adventure
Event type: Adventure drive
Location: Guwahati, Assam
What is it?
If adventure is your middle name and you love taking the road less travelled, then this drive is for you. Organised by Mahindra Adventure, you and a partner will drive a Mahindra Scorpio or a Mahindra XUV500 from Guwahati in Assam, through the Kaziranga sanctuary, Arunachal and Meghalaya before returning.
Can you go?
Of course, if you can cough up the Rs 2 lakh fee for a team of two, and have ten days off whatever you do to fund your middle name. The event begins from Guwahati on October 28, 2017, and ends on November 7, 2017. Registrations are open at the Mahindra Adventure website.
Price (Ex-Delhi)
Starts Rs 12.4 Lakhs
Price (Ex-Delhi)
Starts Rs 12.23 Lakhs
Price (Ex-Delhi)
Starts Rs 57.36 Lakhs
Price (Ex-Delhi)
Starts Rs 5.96 Lakhs