Automobile events this week: June 4 - 10
There is so much happening in the world of automobiles. From the Formula 1 Canadian GP, to the opening round of the 2018 Indian National Motorcycle Racing Championship, to the MotoCamping workshop by MTM, as well as upcoming events, there is much for you to know, see, do. OVERDRIVE helps you stay up to speed with this quick rundown of all things automotive happening from June 4 to 10, 2018:
June 7 - 9: MotoCamping Workshop by MTM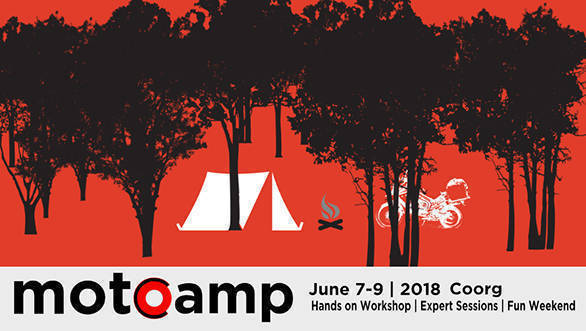 Event type: Training workshop
Location: Coorg
What is it?
A group of travel enthusiasts, experienced and newbies, will gather to share knowledge of motorcycle travel camping. There will be various short sessions on choosing the right camping spot, equipment, packing, nutrition, cooking, outdoor hygiene and other essential aspects of moto camping.
Can I go?
Yes, you can. But you must register with them to find the precise location, which is a 5-hour ride from Bengaluru. If you carry your own tent, the workshop will cost you Rs 7,000. You pay Rs 1,000 more for a rental tent at the venue. Details here.
June 8 - 10: MRF INMRC Round 1
Jagan Kumar goes into the 2018 season as the Super Sport Indian (up to 165cc) class champion
Event type: Circuit race
Location: Kari Motor Speedway, Coimbatore
What is it?
This will be the season opener for the 2018 season of the MRF FMSCI Indian National Motorcycle Racing Championship. With the monsoon hitting most parts of the country, it will surely be a sight to behold as racers across various motorcycle classes battle it out at one of the more technical circuits in the country.
Can I go?
Yes, you can. If last year's action is any indicator, the exhilaration of cheering on race-tuned motorcycles as racers compete for a shot at the national championship is only surpassed by actually getting into the saddle of a race machine. And, entry is free for viewers.
Upcoming events:
June 11 - 12: TWO / OVERDRIVE track riding school - Level 1
Event type: Track riding training
Location: Kari Motor Speedway, Coimbatore
What is it?
Throttle Wide Open (TWO) is India's first track riding school, where you will learn the art of riding your motorcycle to the limit in a safe, quick, and smart way from motorcycling gurus including Anand Dharmaraj and our editor Shubhabrata Marmar. This Level 1 course teaches you all the basics of riding on a racetrack.
Can I go?
Of course, but you will have to hurry. Registrations are open on the IndiMotard website for only 30 spots in all for the Level 1 Session. The Open Session costs Rs 10,750, while the Level 1 training course will cost Rs 15,900. Bring a motorcycle and an open mind.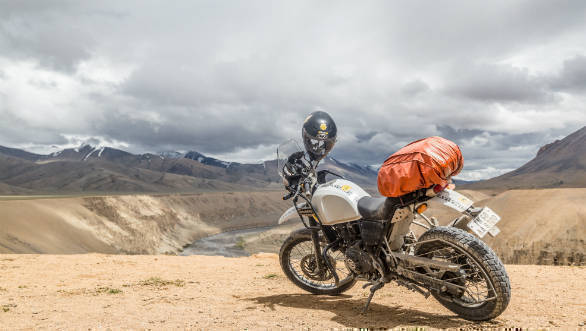 Event type: Motorcycle tour
Location: Delhi to Leh and back
What is it?
Traversing 2,400km from Delhi through Chandigarh, Manali, Leh, and Hunder, this is one of the marquee ride events hosted by Royal Enfield. Last year, the participants numbered 61 including six female riders. This time around is the 15th edition of this 18-day tour through some of the most beautiful landscape and treacherous routes that India has to offer.
Can I go?
Yes, you can. If you have the time and the moolah - fees for a single participant are Rs 48,000 and Rs 96,000 for a couple. The same for women participants is Rs 42,000 and Rs 84,000, respectively. If you have always wondered and planned this trip to the mountains but never found the right company, then this one is for you. Register here.
July 21 - 28: 2018 RFC India season 5
Event type: Off-road rally competition
Location: Goa
What is it?
This is the fifth edition of the Rainforest Challenge in India. It is a national round for one of the toughest international off-road rally events. This time around there will be 41 teams from across the country. The champion team will earn rewards amounting to $ 10,000, which includes the fee for a slot at the international Rainforest Challenge in Malaysia.
Can I go?
You can, to watch. The RFC has a stern code for vehicles to comply with to qualify for the event. But if watching some serious mud-plugging action is your thing, there isn't a better event in the country for you.
Price (Ex-Delhi)
Starts Rs 2,01,000