Automobile events this week: April 30 - May 6
There is so much happening in the world of automobiles. From the launch of the 2018 Ducati Monster 821 on twitter, the top of the line 2018 Indian Roadmaster Elite, the 2018 Mini Countryman, and the Mercedes-AMG E63 S to action from the fourth of the MotoGP in Spain, as well as upcoming events, there is much for you to know, see, do. OVERDRIVE helps you stay up to speed with this quick rundown of all things automotive happening from April 30 to May 6, 2018:
May 1: 2018 Ducati Monster 821 launch
Event type: Product launch
Location: Online
What is it?
This is no ordinary super naked. 2018 marks 25 years since the launch first-ever Ducati Monster 900. Even more interestingly, Ducati India has decided to launch the Monster 821 live on twitter. You can read all about it here, and even participate in a Q&A with Ducati India MD Sergi Canovas.
May 2: 2018 Indian Roadmaster Elite launch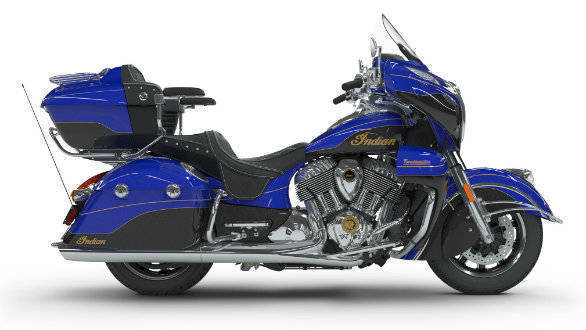 Event type: Product launch
Location: Mumbai
What is it?
The Indian Roadmaster Elite is a special variant of the standard Roadmaster. The Elite will feature a new, dual-tone, black-blue paint job with gold pinstriping and 23k gold leaf badging, which the company says is hand-painted and takes close to 30 hours to finish. It is expected to sport a price tag that will make it among the most expensive motorcycles on sale in India. It could be priced around Rs 60 lakh.
May 3: Mini Countryman launch
Event type: Product launch
Location: Delhi
What is it?
This is the second generation of the Mini Countryman to be launched in India. The SUV was initially unveiled at the 2018 Auto Expo. The Mini Countryman shares its underpinnings with the latest generation of the BMW X1, and hence the new build lends it a more traditional SUV stance. But most importantly, this Countryman will be produced at the BMW Chennai plant, which should lead to a better price tag than its CBU import predecessor. Expect two petrol variants and one diesel option.
May 4: 2018 Mercedes-AMG E63 S launch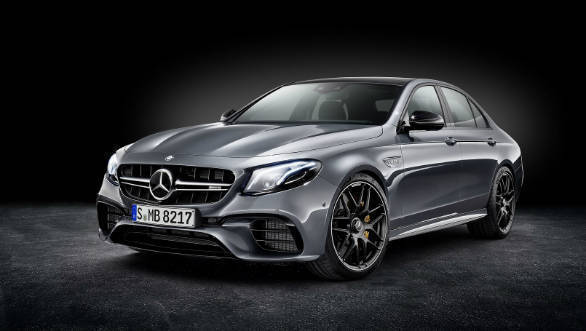 Event type: Product launch
Location: Delhi
What is it?
This super sedan is the most powerful E-Class ever made, being powered by AMG's 4-litre twin-turbo V8. The top-spec S variant, the only one to be sold in the country, puts out 612PS and 850Nm. The engine is mated to a 9-speed automatic and four-wheel drive is a standard fitment. The E63 AMG gets from 0 to 100 kmph in 3.4s and goes on to a electronically-limited top speed of 250kmph. The car has adjustable drive modes and most notably comes with a Drift Mode.
May 4 to 6: MotoGP Spanish Grand Prix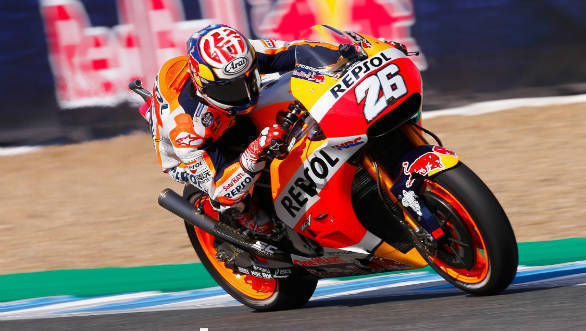 Dani Pedrosa had won the 2017 Spanish GP
Event type: Circuit race
Location: Circuito de Jerez, Spain
What is it?
Despite fielding controversy, Marc Marquez has raced up the grid and the leaderboard to second position after the first three races of the 2018 MotoGP season. Andrea Dovizioso holds on to top position by a thin 1-point margin at 46 points while Maverick Vinales' second-place finish at Texas has landed him third place in the championship. Now comes Spain, the home track for 2017 MotoGP champion Marquez. With an all-Spaniard podium last year, will we see a leadership change or will fortunes turn to favour a surprise winner?
Can I go?
Yes, if your Espanol (Spanish) is as good as ours and you love the Paella and Sangria as much as we do! But you'll have to hurry since the Circuito de Jerez attracts one of the largest crowds of the MotoGP season, and the race is this weekend. Get details here.
Upcoming events:
June 2: TWO / OVERDRIVE track riding school - Level 1
Event type: Track riding training
Location: Kari Motor Speedway, Coimbatore
What is it?
Throttle Wide Open (TWO) is India's first track riding school, where you will learn the art of riding your motorcycle to the limit in a safe, quick, and smart way from motorcycling gurus including Anand Dharmaraj and our editor Shubhabrata Marmar. This Level 1 course teaches you all the basics of riding on a racetrack.
Can I go?
Of course, but you will have to hurry. Registrations are open on the IndiMotard website for only 30 spots in all for the Level 1 Session. The Open Session costs Rs 10,750, while the Level 1 training course will cost Rs 16,000. Bring a motorcycle and an open mind.
Price (Ex-Delhi)
Starts Rs 35.9 Lakhs
Price (Ex-Delhi)
Starts Rs 39.5 Lakhs
Price (Ex-Delhi)
Starts Rs 10,99,000
Price (Ex-Delhi)
Starts Rs 42,15,000