Auto Expo 2020: JK Tyre launches new Smart Tyre range
JK Tyre launched a new Smart tyre range at the Auto Expo 2020. The new technology enables timely diagnostic of the tyre with the help of sensors integrated with a Tyre Pressure Monitoring System (TPMS). This helps increase the tyre life and the efficiency of the vehicle up to four to five per cent, as claimed by the company. The owner can access all the information and statistics of tyres through an app or via bluetooth. Smart Tyre technology is compatible with all vehicles including trucks and buses.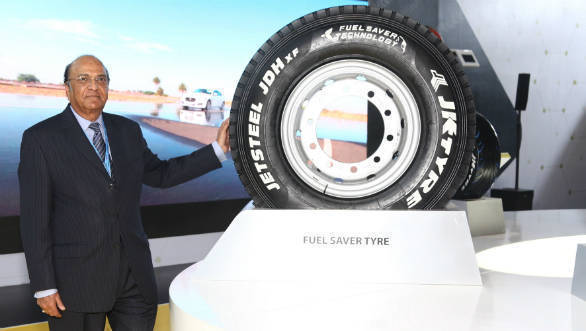 The Smart Tyre is available in three variants for cars - Smart Tyre Sensor Car Kit, MTrac Smart Sensor Car and Truck Kit, and MPower Smart Sensor Car Kit. Also, the Smart Tyre is also available in two variants for bikes- Smart Tyre Sensor Bike Kit and MTrac Smart Sensor Bike Kit.
JK Tyre also showcased five other concept models of tyres at the Auto Expo - Puncture proof tyres, EV tyre, Coloured tyre, Fuel saver tyre, and Tubeless radials.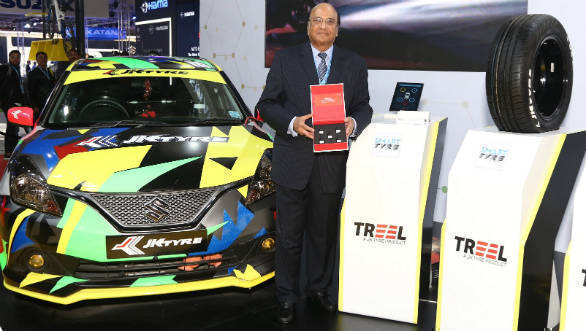 Commenting on the occasion, Raghupati Singhania, Chairman & Managing Director said, "JK Tyre has always been on the forefront of innovation and technology. Being the market leaders in the Indian tyre industry, we have once again lived up to our leadership role by delivering 'Smart Tyre' - an extension to our promise of providing advanced mobility solutions to our customers. Along with this, we have also showcased our new range of concept tyres here at the Auto Expo and we have a roadmap laid in front of us, as we plan to move ahead with a number of new products including some breakthrough innovations this year."
Also, Catch the action straight from Auto Expo 2020's floor by clicking on the link below -
Auto Expo 2020: Hyundai India Live Updates
Auto Expo 2020: Maruti Suzuki Live Updates
Auto Expo 2020: Volkswagen India Live Updates
Auto Expo 2020: Mercedes-Benz Live Updates
Auto Expo 2020: Piaggio, Aprilia and Moto Guzzi Live Updates
Also Watch,