Auto Expo 2014: Ashok Leyland range of trucks unveiled
Next generation of commercial vehicles were on full display in the Ashok Leyland stall at Auto Expo.
The company displayed its products ranging from 3.5 tonnes to 25 tonnes.
Ashok Leyland says these products have been developed after extensive customer feedback and most of their requirements and concerns have been addressed by the final product.
Vehicles on display included:-
DOST tipper- which is a 2.5 GVW and comes with remote control tipper mechanism and power steering.
Stile- An MPV which can seat 7 comfortably. Showcased at the expo was the customized version which features dual air-conditioning and two captain seats which offer great legroom and luggage space for two passengers.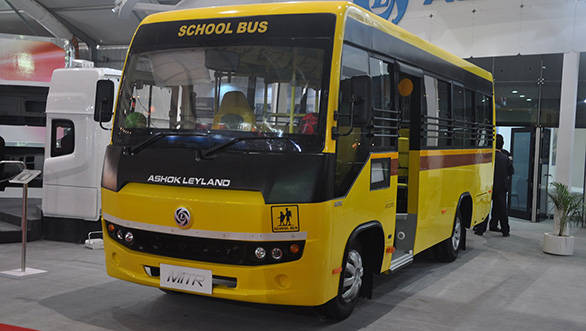 Mitr- It is a 26+1+1 seater mini bus that has parabolic suspension at both ends. The vehicle on show was the school bus variant.
Partner curtain slider- The curtain slider is an industry first feature which makes the partner suitable for parcel goods, perishables and the like.
Boss- A refrigerated version of the Boss truck was on display. This is an intermediate commercial vehicle (ICV) that comes with an insulated container and a stock refrigeration unit.
Captain 2523 tipper- This is a heavy commercial vehicle with gross vehicle weight ranging from 16 ton to 49tons. This product has been indigenously developed and will be manufactured at the company's Uttarakhand facility.
This new line-up will further strengthen Ashok Leyland's domestic market hold and increase its international presence.