Audi RS3 breaks cover with 400PS, fastest accelerating hot hatch
We are in the year 2021 and hot hatches are beating mighty supercars in acceleration times. The new Audi RS3 becomes the fastest-accelerating hatchback in production with a claimed 0-100 km/h sprint time of 3.8 seconds. Its arch-rival, the AMG A45s is one-tenth of a second slower to a ton. Both the RS3 Sportback and Sedan feature the same 2.5-litre five-banger and it produces the same 400PS, but the torque has gone up to 500 Nm.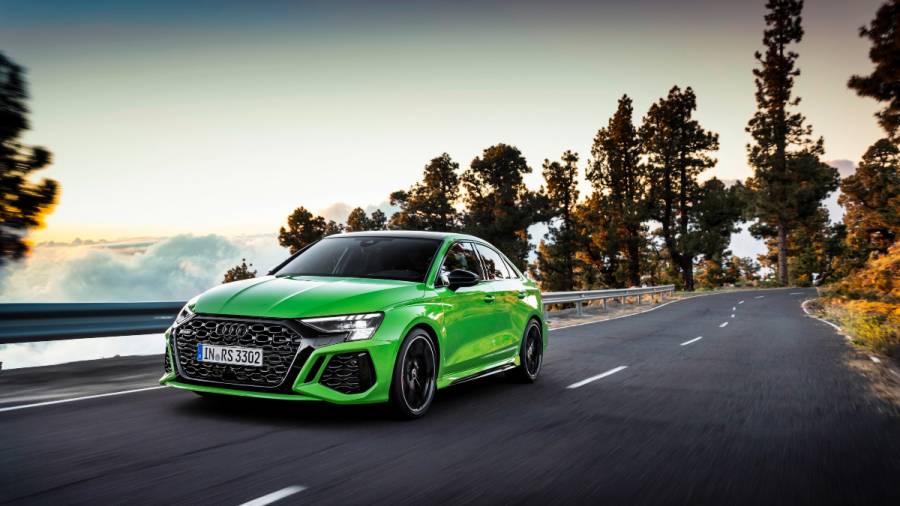 The increased torque and recalibration have improved the in-gear acceleration of the RS3. But the RS3 was stupid fast already and didn't need any more power, hence Audi has worked on something they were never good at, drifting. Yes, the new RS3 now can officially drift without smashing bushes aside the roads. Courtesy of what Audi calls the RS Torque Splitter, the RS3 can perform controlled drifts and even comes with a specific Drift mode. Audi has replaced the conventional differential with a multi-disc clutch at both axles and it's responsible to deliver the right power at the right wheel.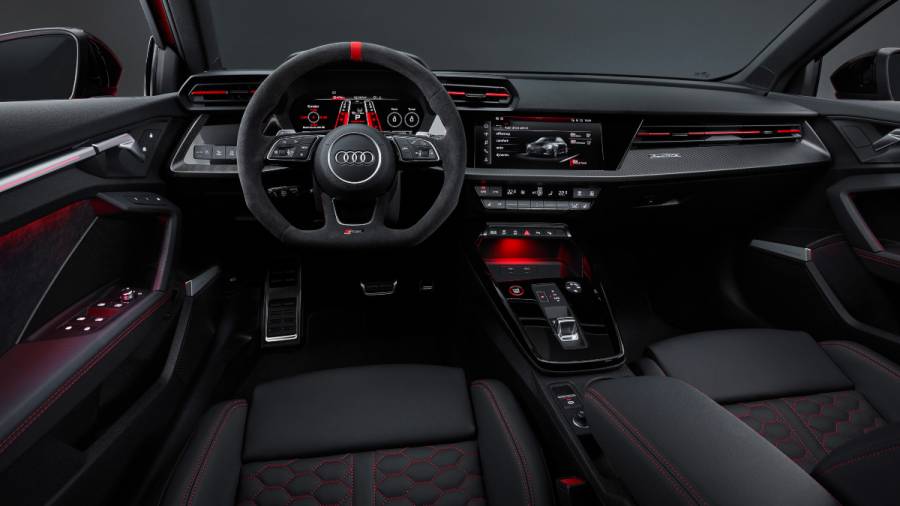 Cockpit
With the drift mode engaged, the RS Torque Splitter can channel 100 per cent power to one rear wheel to shred the rubber in style. For the first time, Audi is offering semi-slick tyres as a factory-fit option with the RS3 range. Audi has also made some changes in the wheel camber and other suspension components to improve the dynamics. That's about going sideways but if you aim to go in a straight line, the RS3 won't disappoint thanks to its 290 km/h top speed with the RS Dynamic package. 
Shedding some light on the looks, both the RS3 Sportback and Sedan can be equipped with Audi Laser lights that now shows "R S 3" letters on the right headlight. Another party trick up its sleeves is the updated virtual cockpit that now also shows 0-100, 0-200 and quarter-time acceleration times. The overall interiors of the RS3 are similar to the A3 range, but with added sportiness in form of darker materials and sports seats. 
Text by Amit Saraswat
Also Read,
300kmph super-family time: Audi RS7 Sportback and Mercedes-AMG GT 63 S 4-door
Exclusive: 2020 Audi RS Q8 road test review
Price (Ex-Delhi)
Starts Rs 2.07 Crore