Audi A5 Brat Pack: 5 things you should know
Audi is all set to launch a handful of cars from its A5 lineup into the Indian market and they are calling it the A5 Brat Pack. The 2018 Audi A5 is bigger in dimensions, the cabin has got an additional 17 mm length along with an increase in the shoulder room and the kneeroom. The bootspace has gone up to 480L while with the rear seat folded down, it goes upto 1,300L. In terms of features, the 2018 Audi A5 comes equipped with Car Play and Android Auto connectivity options. Along with that, the 2018 Audi A5 comes equipped with Google Earth navigation system. Here are the five things that you should know about the Audi A5 Brat Pack.
1. What is the brat pack?
The A5 Brat Pack is called so because the cars that make it break away from the stereotypical body styles and practicality quotient of typical three-box sedans. The brat pack then, is led by the A5 Sportback - a four door coupé. It is joined by the S5 Sportback which plonks in more power; and the A5 convertible, which is a drop top derived from the A5 coupé.
2. The engines
The A5 Sportback and the A5 convertible use the lovely 2.0l TDI turbo-diesel motor that also powers the A4 sedan. It puts out 190PS of power and 400Nm of torque. The S5 Sportback chooses a 3.0l petrol TFSI petrol V6 that puts out 354PS of power and 500Nm of torque.
3. The performance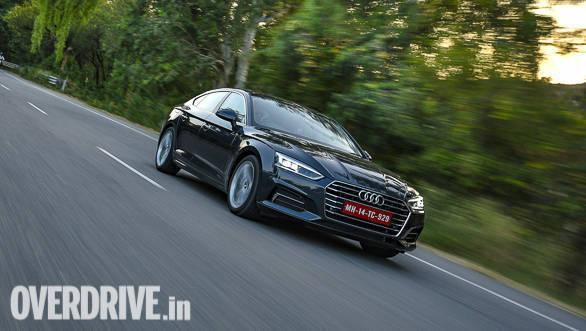 The A5 Sportback, though the leader of brat pack, is the slowest of the pack. It feeds power to the front wheels and goes from naught to 100kmph in 7.9s. The A5 Convertible gets the quattro all wheel drive and gets off the mark marginally quicker with a 0-100kmph sprint of 7.8s. The S5 Sportback leads the performance band by putting the power down through the quattro all wheel system for a naught to 100kmph of 4.9s!
4. The equipment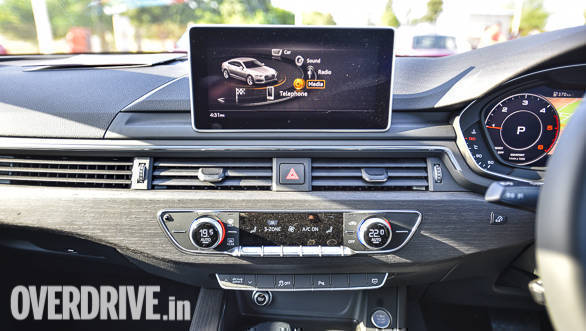 All the three cars are pretty identical on equipment and the most notable being the Audi Virtual Cockpit, LED headlamps (not Matrix), three-zone climate control, an eight inch infotainment system, Apple CarPlay / Android Auto (optional) and a 755W Bang and Olufsen audio unit (optional).
5. Their rivals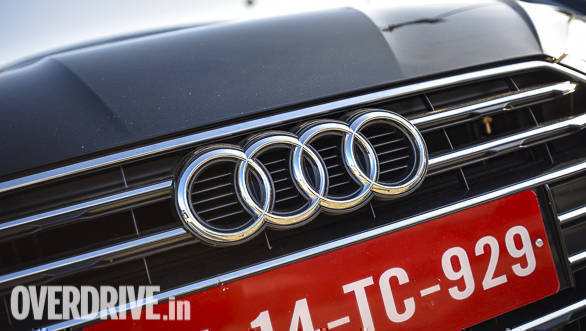 The S5 Sportback will rival the likes the of the Mercedes-AMG C 43. The A5 Cabriolet will take on the C-Class convertible and the A5 Sportback literally has no competition in terms of its body style. In terms of its pricing and positioning though, it will feel the heat from the A4, the C-Class, the XE and the 3 Series.
Stay tuned to OVERDRIVE as we cover the launch of 2018 Audi A5 Sportback, S5 Sportback and A5 Cabriolet in India
Price (Ex-Delhi)
Starts Rs 55.4 Lakhs