Atal Rohtang tunnel could be inaugurated in September 2020
One of India's most ambitious projects, the Atal Rohtang tunnel is likely to begin operations in September this year and will be inaugurated by Prime Minister Narendra Modi, confirmed Himachal Pradesh Chief Minister Jai Ram Thakur at an event at Sissu in Lahaul-Spiti district of the state. This tunnel will not only help improve connectivity and be a tourist attraction but will also help generate employment opportunities for the youth and the locals in Himachal Pradesh, mentioned State Agriculture Minister Ram Lal Markanda.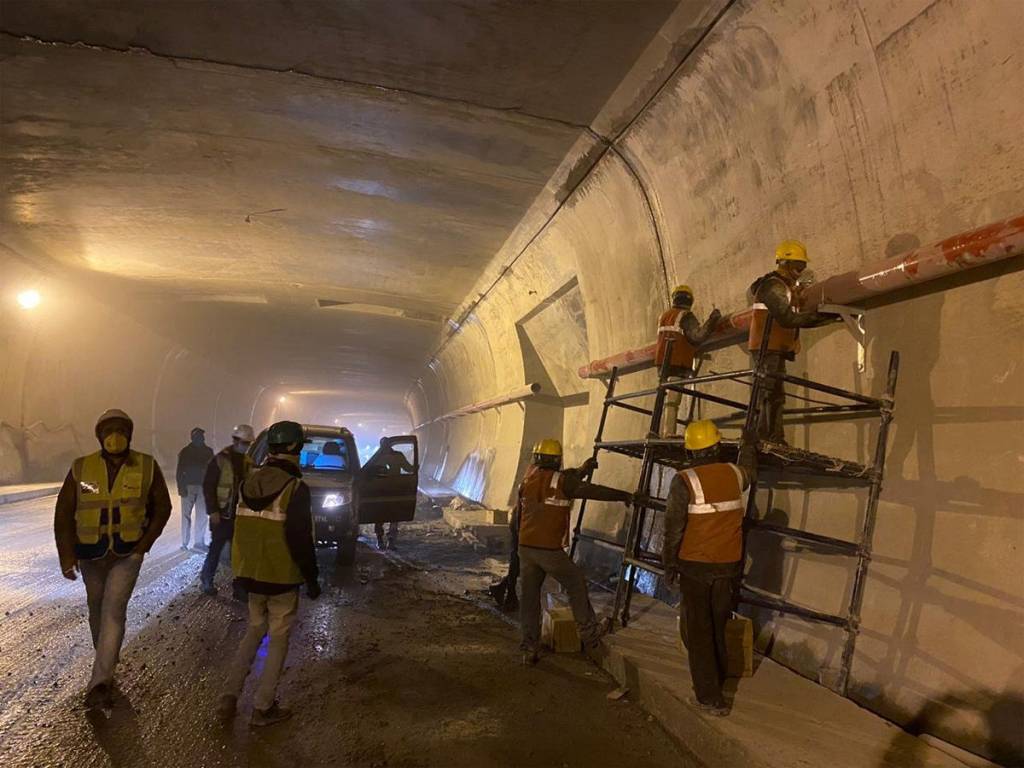 Work being carried at the Atal Rohtang tunnel (Image: ANI)
The Atal Rohtang tunnel that is situated at an altitude of 3,000 metres has reduced the travel distance of 46km and also the travel time by five hours. The government mentions that once the tunnel is brought into complete operation, it will offer all-weather connectivity to even the remote border areas of Himachal Pradesh, Spiti valley, Lahaul and Ladakh which are almost inaccessible in the winter regions for over six months. Other than the tunnel, the other route to Leh is through the Zoji La pass on the Srinagar-Drass-Kargil-Leh highway which also gets blocked by snow for nearly four months in a year. There are also plans of construction of a 14 km long tunnel under Zoji La pass has been planned. It is being said that these two routes will play an important role to feed military supplies into military sub-sector in the west facing Aksai Chin and the Siachen Glacier.  This strategically placed 8.8km tunnel runs between Leh and Manali is being built at a budget of Rs 2,000 crore.  It is being said that the Atal Rohtang tunnel will also provide the Indian security forces access to remote locations of Himachal Pradesh that exist on the border shared with China.
In May this year, the work on the tunnel had stopped due to COVID-19. However, the Border Roads Organisation (BRO), the body that is building the tunnel had acquired special permission from the Himachal government to resume work on the tunnel. All the work on the tunnel is expected to get completed by the end of August 2020.