Ashok Leyland is ready to migrate to BS-VI, says Vinod Dasari
India's second largest commercial vehicle manufacturer, Ashok Leyland showcased its entire range of offerings for varied purposes in Chennai. The highlight of this event was to emphasize on how upbeat Ashok Leyland is about the new emission standards with its BS-IV range. However, importantly, Ashok Dasari, MD, Ashok Leyland confirmed that the company is ready to migrate to BS-VI emission norms as well.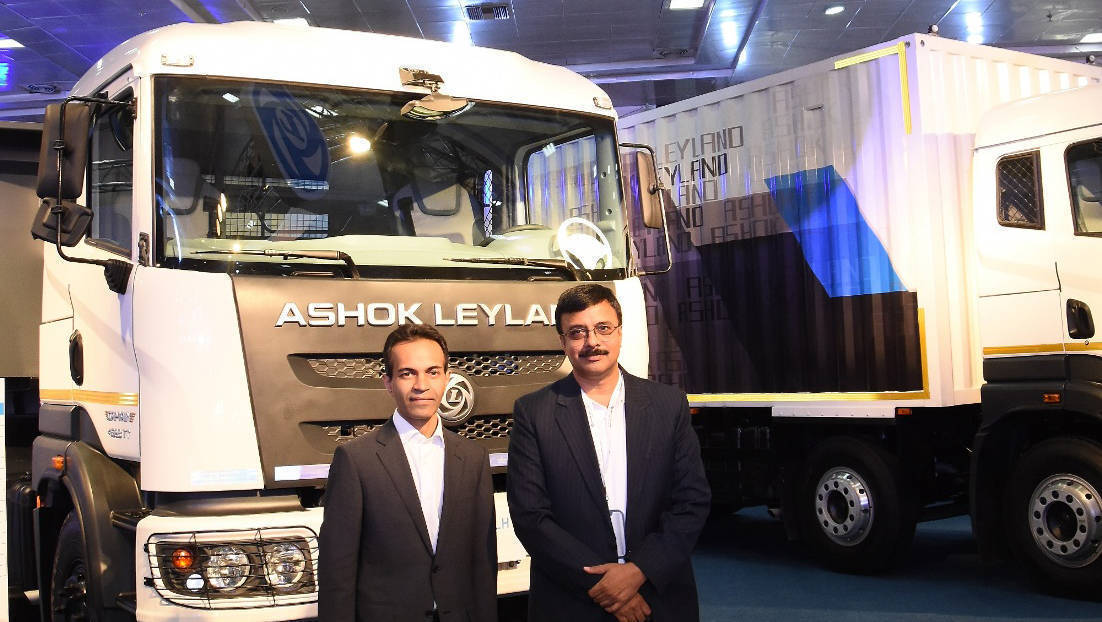 The company has an unsold inventory of over 10,000 BS-III units however that has not been a matter of concern for Ashok Leyland, said Dasari. And the reason for that is the company's latest innovation, the iEGR (intelligent exhaust gas recirculation) technology that has been developed for BS-IV engines. Globally, there are two technologies that are used to bring the emissions to BS-IV levels, SCR (Selective Catalytic Reduction) and EGR. The SCR system reduces emissions by injecting urea mixed with water into the exhaust stream of the diesel engine. The DEF (Diesel engine fluid that is a mixture of urea and water) combines with NOx to form harmless nitrogen and water vapor.
SCR is generally used in high performance motors and offers better efficiency under some conditions. However, with DEF, the total cost of energy is on the higher side. Sourcing Urea for SCR too is difficult as it has been subsidized for agricultural purposes only. The SCR technique has a more complex exhaust treatment system compared to EGR with sensors, gauges and pump modules. In 2010, Ashok Leyland introduced SCR compatible trucks in specific markets. However, it wasn't viable to be introduced on pan India level due to the multiple challenges such as sourcing of Urea, additional weight of the system compromising of performance, inconsistent performance, and higher overall costs.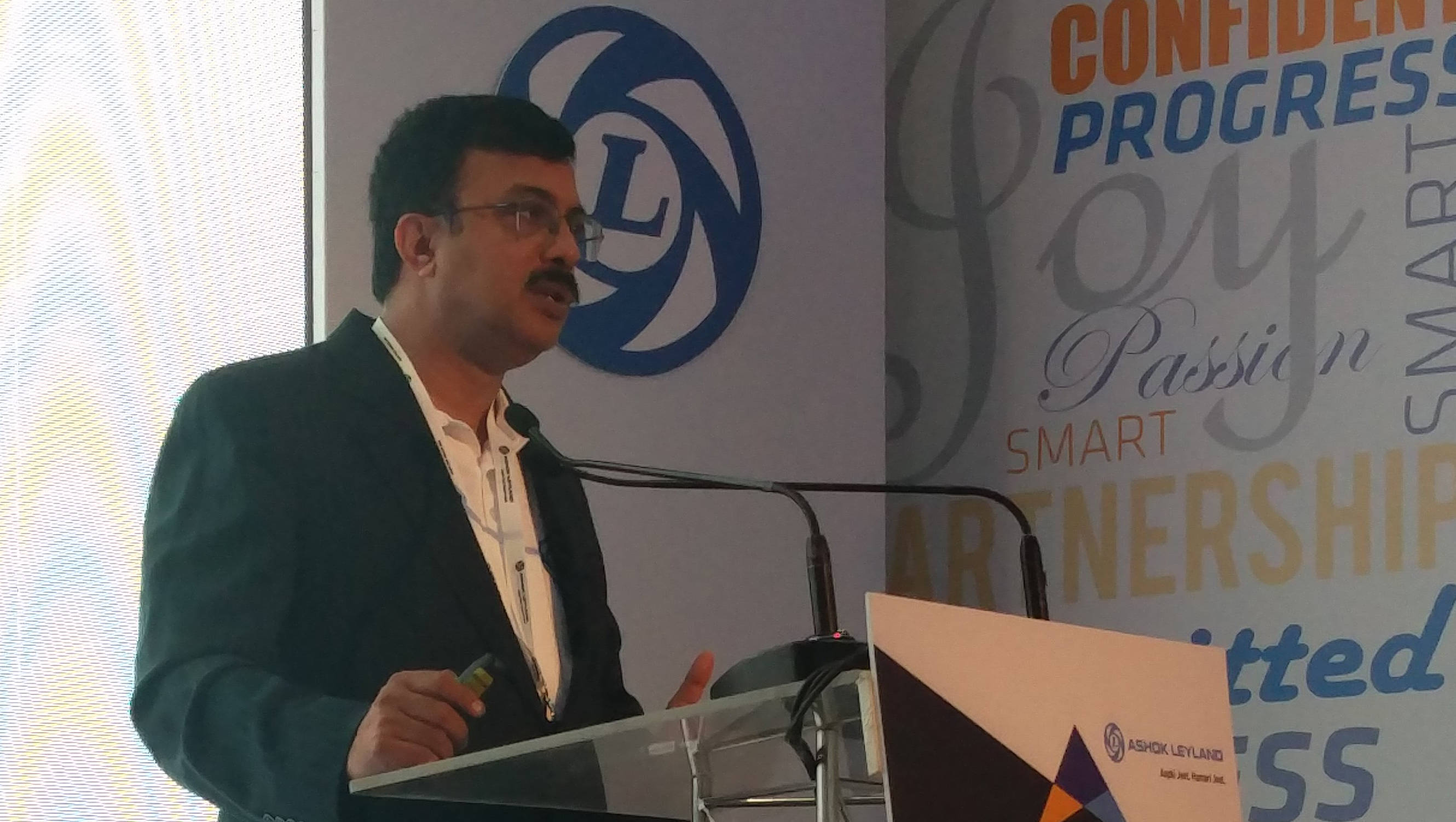 Comparatively, in an EGR system, it circulates the exhaust gases back to the engine's air intake. Using EGR, the mixture of exhaust gases and cooler air is then fed into the combustion chamber thereby reducing NOx emissions to the desired level. The conventional EGR system comes with a diesel oxidation catalyst (DOC) and particulate oxidation catalyst (POC) that removes hydrocarbons and carbon monoxide. However, POC is prone to collect soot in the filters. Ashok Leyland states that its innovation iEGR, developed by over 200 engineers in three and half years, combines the benefits of regular EGR along with that of common rail system. The iEGR system is capable of meeting BS-IV emissions for motors over 130PS to upto 400PS. Additionally, the fuel efficiency has been increased by 10 per cent compared to that of the company's BS-III trucks with the help in-cylinder combustion management. The entire range of Ashok Leyland engines now come equipped with iEGR technology.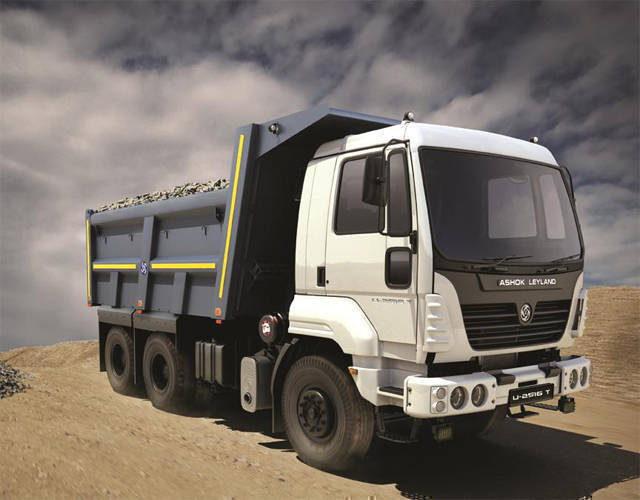 Ashok Leyland will not be applying for a patent on the iEGR tech as the company is does not wish to share its research learning with the competition. Dr. Seshu Bhagavathula, CTO, Ashok Leyland explained about the iEGR by stating that post the EGR process, the cooler exhaust air is fed into the high temperature chamber (combustion chamber). At higher temperature, the NOx levels are higher and similarly other wise. However, Seshu declined to put out more details on the functioning of the iEGR  as its a company's trade secret.
About the transition to BS-VI, the company believes that the time frame of three years when BS-VI comes into existence is a challenge. The company has already set a BS-VI team and has been working on it for two and half year now. Additionally, Ashok Leyland will be starting testing of the BS-VI trucks in Assam, Rajasthan and other challenging areas in the country in 2018.