Arunachal Festival of Speed: Philippos Matthai crowned overall winner
The third edition of the JK Tyre Arunachal Festival of Speed was a closely contested affair, with drivers battling it out over the course of three separate events - Auto Cross, Hill Climb and Rally Sprint. It was ultimately Philippos Matthai who took home the overall victory, after a tough fight with Rahul Kanthraj and Sanjay Takle.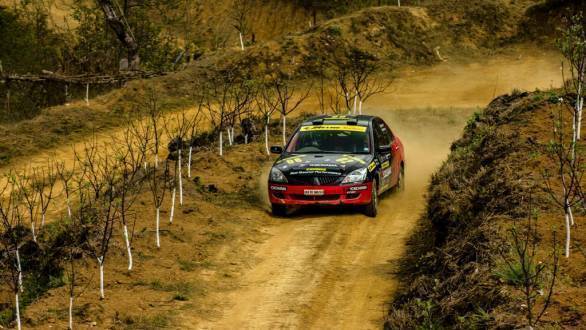 Philippos Matthai was the overall winner of the Arunachal Festival of Speed
In fact all three drivers were winners in each of the categories. Matthai won the Auto Cross event, in front of the cheering crowds at Lopon Stadium. While Kanthraj won the 5km Hill Climb and Takle won the 6km Rally Sprint.
It was the Hill Climb that proved to be a close battle, and one worth watching. Kanthraj was in his element as he made his way up the Rungja Apple and Kiwi Farm, while Matthai, having registered DNFs in the Hill Climb in the previous two editions of the event, finally managed to finish, that too in second place.
During the Rally Sprint, Sanjay Takle made quick work of the river crossings in the Sangti Valley, beating Matthai by 10 seconds. Kanthraj finished third in the event.
Victory in the Rally Sprint event went to Sanjay Takle
Their performances meant that Philippos Matthai was able to take the overall win, with Kanthraj second and Takle third.
In the 1600cc category, Karna Kadur proved to be the man to watch out for. The reigning IRC 1600 champion won his class ahead of Dean Mascarenhas and Druva Chandrashekar.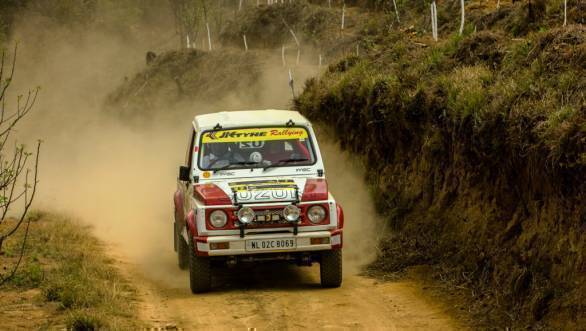 Lima Jamir en route second place in the SUV class of the event
Nine-time Raid de Himalaya winner Suresh Rana won the SUV class, taking the win in all three events, while Lima Jamir from Nagaland finished second, ahead of Naku.
The quad class of the event was won by Chibor, from Meghalaya, while second place went to Bitu, followed home in third by Kevin Salo. The ladies class win went to Bethadsha Bareh after she won the Hill Climb and Rally Sprint events.
Results:
2000 cc
1. Philippos Matthai - New Delhi
2. Rahul Kanthraj – Bangalore
3. Sanjay Takle – Pune
1600cc
1. Karna Kadur – Bangalore
2. Dean Mascarenhas - Mangalore
3. Druva Chandrashekar – Bangalore
SUV
1 Suresh Rana - Manali
2 Lima Jamir - Nagaland
3 Naku – Arunachal Pradesh
Quad
1 Chibor - Meghalaya
2 Bitu – Arunachal Pradesh
3 Kevin Salo – Nagaland
North East Class
1. Lima Jamir – Nagaland
2. Naku – Arunachal Pradesh
3 Sajad – Guwahati
Fastest driver: Philippos Matthai - New Delhi
Ladies class: Bethadsha Bareh