ARRC 2018 Round 3: Hada scores points, Shetty and Sethu finish in top 25 at Suzuka
The IDEMITSU Honda Racing India team by TPro Ten10 Racing had a mixed outing at the third round of the 2018 FIM Asia Road Racing Championship (ARRC) over the past weekend at the legendary Suzuka Circuit in Japan. While in the ARRC Supersport 600cc class, Japanese rider Taiga Hada finished in 11th place on Sunday, bettering his 12th place finish the previous day, Indian riders Rajiv Sethu and Anish Shetty finished 24th and 25th, respectively in their Asia Production 250cc class. This the first Indian factory racing team to participate in the ARRC.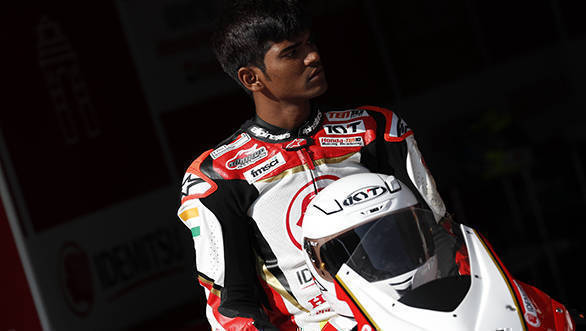 Rajiv Sethu returned to ARRC after an injury in Australia had kept him from racing the previous round
On Sunday, the Supersport 600cc class race had to be restarted following a red flag. The 19-year-old Hada worked consistently over the race weekend to earn 9 points from the round at Suzuka after his two finishes so close to the top 10. This takes his total points tally to 29 for the season so far.
Meanwhile, Sethu who is back after an injury that kept him out of the previous round at Australia finished 24th in a race that was plagued with crashes. There were as many as five crashes during the race. Shetty who is in his rookie season of the ARRC, finished behind his teammate, at 25th.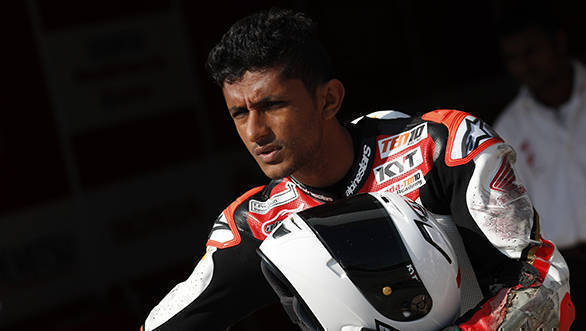 In his debut race of the Suzuka Circuit, Anish Shetty gained five positions from the start to finish 25th
And now, the 2018 ARRC will come to India for the next round. Incidentally, the Round 4 will be held at the Madras Motor Race Track (MMRT) in Irungattukottai, Chennai, which is the home circuit for both the Indian racers. This could give them a leg up over the competitors, and the team is expecting both of them to perform much better there.