After winning with KTM, can Bajaj Triumph again?
Exactly a decade ago, Bajaj Auto's Managing Director Rajiv Bajaj attempted to take over UK's famed motorcycle brand Triumph.
Bajaj and John Bloor, owner of the privately-held Triumph, held extensive talks across 2007-08. Bloor had even visited Bajaj's plant in Chakan near Pune as part of the due diligence process. However, the deal fell through.
Interestingly, Ducati was also up for sale during the same period (as it is now) and Bajaj had thrown its hat in the ring. But those plans did not work out either because of the high asking price. The Italian company was eventually sold to VW-controlled Audi five years later.
In the end, Bajaj bought a stake in little-known Austrian off-road bike specialist KTM.
Now, a decade on, the Bajaj and Triumph courtship has come full circle. Last week, the two companies announced a tie-up to build mid-capacity motorcycles together not just for the Indian market but for world markets as well. This non-equity partnership will address the growing demand for leisure riding, which has contributed to making Harley Davidson the leader in the segment.
"We hope to bring to bear upon global markets the individual strengths of the partners including brand position and perception, design and development technology, quality and cost competitiveness and worldwide distribution," John's son Nick Bloor and Bajaj said in a joint statement which promised to disclose more details in the future.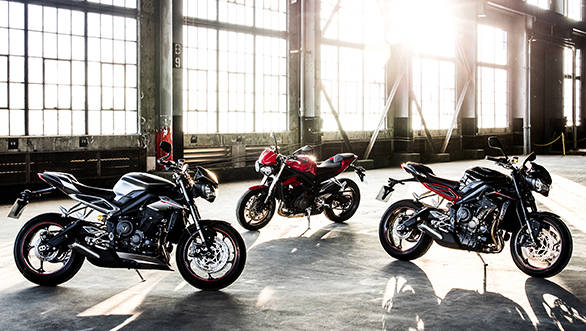 Premium bikes, premium price
Over the years, Bajaj Auto, the country's fourth biggest two-wheeler maker, has rapidly moved from scooters to economy motorcycles to premium bikes. Today, the most powerful and most expensive two-wheeler in its line-up is the Dominar 400. The company aims to scale up further by building bikes that can have engines up to 800cc from the Chakan facility. To do that, it needs a leg up on complex technology that is vastly different from what is used in everyday commuter bikes.
And that's where Triumph comes in.
Triumph has an engine capacity range starting from 675cc going up to 2,300cc, the largest seen on any mass-production motorcycle in the world. Its bikes cost £9600- £14,100 (about Rs 8 lakh-11.7 lakh) in its home market, the UK. In comparison, Bajaj's engine range starts at 100cc and goes up to 375cc. Its price starts at Rs 32,000 and peaks at Rs 1.55 lakh.
While Bajaj has steered clear of the rapidly growing segment of scooters, the company has managed to make the switch to premium bikes, a segment where its competition including Hero Motocorp, Honda and TVS Motors have failed to make a mark.
With flagships such as Pulsar, Avenger and now Dominar 400, Bajaj is the leader in the premium category of commuter bikes (loosely classified as those having engines above 150cc but under 350cc).
Lessons from KTM
When Bajaj bought an initial stake in KTM, the Austrian company's annual sales hovered around 65,000 units. By the end of this year, year more than 2.5 lakh KTMs will be sold across the world, out of which 100,000 will be made by Bajaj at Chakan.
Like Triumph, the loss-making KTM too was into low volume, high engine capacity bikes targeted at the developed markets of Europe, Asia and North America. Bajaj and KTM then kick-started a number of projects addressing the needs of emerging markets including India, Thailand, Malaysia as well as the developed markets.
KTM did not have sporty, smaller capacity (125cc-375cc) street bikes in 2007 and was instead into off-road, dirt bikes and some big engine touring bikes.
The partnership with Bajaj resulted in the development of six new models under the Duke and RC brands, including a 125cc bike which is built in India but sold only in export markets.
All these models are priced in the range Rs 1.4 lakh -2.3 lakh, which was also a white space when they debuted a few years ago. This year, another brand Husqvarna (owned by KTM) will be added to the production lines at Chakan plant.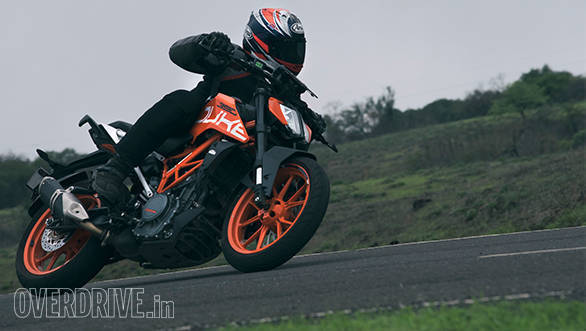 KTM and Triumph
The similarities between KTM and Triumph are uncanny. Back in 2007, Triumph Motorcycles clocked annual sales of around 37,000 units. Over the decade, this figure increased to just 65,000 while volumes of KTM jumped nearly four times during the same period.
Triumph tried its hand in the mid-capacity segment five years ago when it announced plans of downsizing its engines to around 300cc. This was done to address the needs of buzzing new markets like India where the consumer trend of moving to mid-capacity bikes was gathering pace.
However, it later abandoned those plans as entering a price-sensitive segment without a local partner carried a substantial risk on return on investment. The management at Triumph then decided to focus solely on superbikes.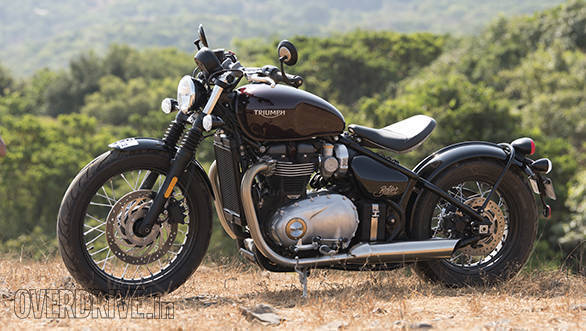 Triumph strategy
The popularity of cruiser and touring bikes is on the rise not just in India but across emerging markets. Eicher Motors-owned Royal Enfield, which makes this class of motorcycles, has seen demand go through the roof. In just five years, the Delhi-headquartered company raised annual production five-fold to 8.25 lakh (2017-18) from 1.5 lakh (2012-13).
"KTM rides in a space which is sporty riding. There is also another world out there which is the world of easy riding, the world of Harley-Davidson, Triumph and Royal Enfield. This segment so far was the only missing piece in our puzzle", Rajiv Bajaj had said at the 10th AGM of Bajaj Auto recently.
According to Bajaj, KTM and Husqvarna have a potential to do 500,000 units a year in sales jointly. Taking a cue from Royal Enfield sales, Bajaj is confident of clocking a similar number from Triumph as well.
"If KTM and Husqvarna can do half a million motorcycles a year, believe me, they can do a million motorcycles together (with Triumph)," said Bajaj.
[ This article originally appeared on Moneycontrol.com ]
Price (Ex-Delhi)
Starts Rs 1,72,749
Price (Ex-Delhi)
Starts Rs 2,52,928
Price (Ex-Delhi)
Starts Rs 12,15,800
Price (Ex-Delhi)
Starts Rs 10,28,200
Price (Ex-Delhi)
Starts Rs 8,84,000