Aditya Patel and Cesar Campanico win Race 1 of International GT Open at Jerez
Aditya Patel and Cesar Campanico have had some mixed fortune driving for Team Novadriver in the International GT Open series so far. But things really looked up for the duo at the third round of the championship at Jerez. Campanico put in a terrific performance during qualifying and managed to put the duo on pole, ahead of some of the cars competing in the Super GT class. This put the pair of them in a great position for the race itself.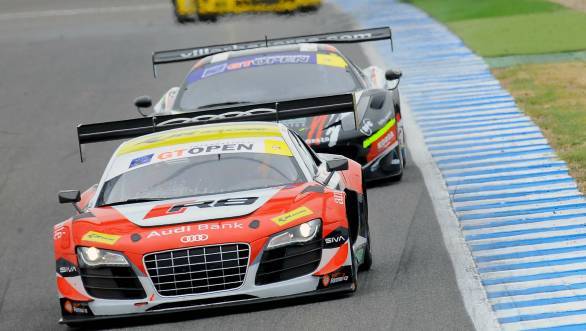 It was Cesar who started the race for Team Novadriver, losing a place to the Ferrari of Daniel Zampieri heading into the first corner. He held on to second place on the grid, while continuing to lead the GT3 class for the rest of his stint. Aditya then took over, although a miscommunication in the pitlane lost them 15 seconds. He drove aggressively, pushing the Audi R8 LMS Ultra hard, and closing in on Roman Mavlanov and Zampieri in the Ferrari. But there wasn't enough time for him to try and get past the duo, and Patel had to settle for second place overall. This still meant that they won the GT3 category.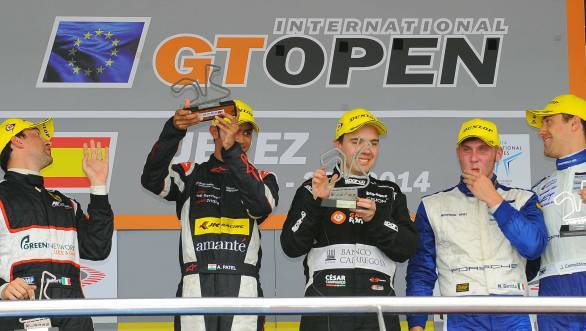 "It feels pretty nice to finally win a GT3 race after all the effort we've been putting in since the season began," said Patel. "Again, Cesar did a fantastic job by fighting up in front during his stint. The pitstop incident was unfortunate. We were very close to winning overall and that would have really been great for us and the team! I'd like to thank Audi India, JK Tyres and Amante for their support over the years. Hopefully this is the first of many to come. Tomorrow we start fifth overall and third in class. The fifteen second pitstop handicap because of our win today will make it difficult but we will push hard for a good finish."
Campanico was also happy with the win, stating "It's nice to win again for me. I'm happy for Aditya and the team. It was a good effort by everybody. In the end, it's championship position we want to fight for and it can only be possible with more race wins. Tomorrow we start fifth overall and third in GT3 and will fight for another good result!"
Price (Ex-Delhi)
Starts Rs 2.55 Crore