2019 Ford F-150 Raptor gets adaptive suspension and off-road cruise control
The Ford Motor Company has taken the wraps off the 2019 F-150 Raptor that features a few performance upgrades that enhance the capabilities of the pick-up truck. The most notable change is to the suspension that's replaced by Fox Racing Live Valve shocks. These shocks adapt to changing terrain instantaneously, offering the right amount of damping.
On the previous Ford F-150 Raptor, the suspension settings could only be adjusted using six pre-set driving modes- Normal, Sport, Weather, Mud/Sand, Rock and Baja. With Fox's Live Valve technology, the suspension adjusts without any input from the driver. The suspension also has a special sensor that detects if the truck is airborne over a crest, in which case, it firms up the suspension to ensure a smooth landing.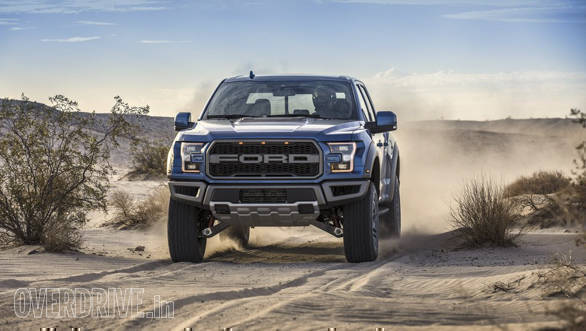 Another highlight is the off-road cruise control that Ford calls Trail Control. The system is active between 1kmph and 32kmph and is specifically designed to work on rough terrain. Trail Control automatically adjusts the engine power and braking to each wheel which means all the driver has to do is steer.
The new Ford F-150 Raptor also gets new Recaro sports seats, with blue Alcantara inserts and stitching that has been inspired by the new Ford GT.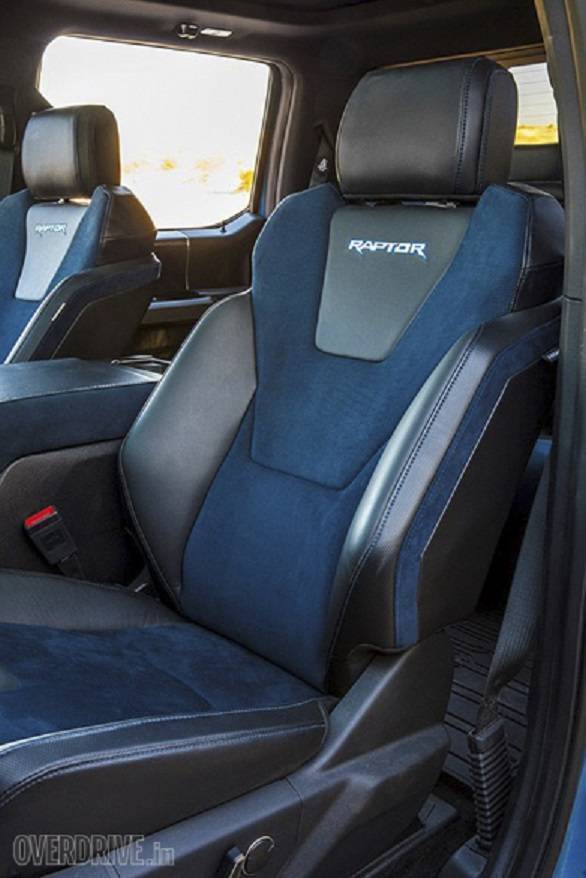 The 3.5-litre, twin-turbo V6 engine is the same as the previous Raptor so is the power output at 450PS. The motor is paired to a 10-speed automatic transmission.
Ford says production of the 2019 F-150 Raptor will begin later this year.
Watch the new F-150 Raptor in action below