2017 JK Tyre Arunachal Festival of Speed: Amanpreet Ahluwalia wins the championship
Amanpreet Ahluwalia has won the 2017 JK Tyre Arunachal Festival of Speed. Going into the final day with a 28-second lead over KM Bopaiah, he decided to push whilst ensuring that his turbocharged Gypsy makes it to the end. At the end of the stages, he had a 27-second lead over second-placed KM Bopaiah.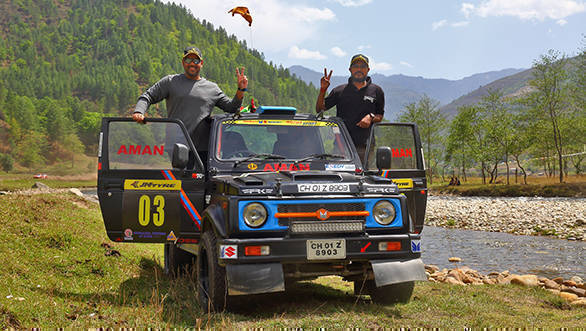 There were four stages in all today - monastery, chug, chug reverse and sprint. Amanpreet, just like yesterday, was unmatched on the first three stages of the day. "It was a closely fought competition. With such good drivers in the competition, I could not afford to take it easy" is what he had to say.
He also said that it was an honour to compete against so many good drivers and good cars. He also attributed his win to his love for driving in the hills where technique matters more than speed.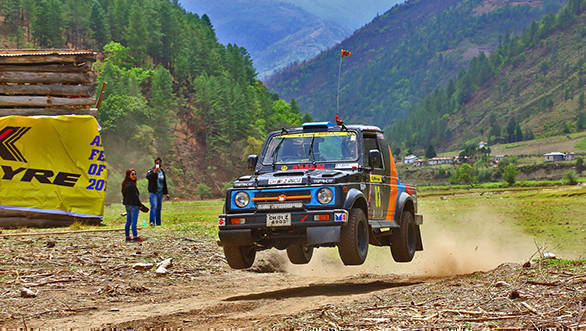 KM Bopaiah had to settle for second as ECU problems continued to affect his Volkswagen Polo's performance for the third day. He did manage to set the fastest time in the sprint stage, but the time difference was too large. "Now I wish the ECU was working well. I could have been a lot more competitive. I gave it my all in the special stages. But I guess my car wasn't suited for some of the rough terrains and the uphill climbs," said a disappointed Bopaiah.
In third place, Sandeep Sharma tried his best to close the gap to Bopaiah but ended up a little over 2min behind the leader. He was at a disadvantage right from the first stage of the rally since his Gypsy was almost stock, unlike the other cars. However, he was determined to give it his best and the third-place finish is quite commendable.
In the sprint stage for the locals, Babit Lyngdoh took top honours, beating second-placed Amitabh Indar by 8 seconds.
Price (Ex-Delhi)
Starts Rs 6.17 Lakhs