2017 Isle of Man TT: Guy Martin signs up with Honda Racing
In what is the most sensational deal of year, Guy Martin has signed up with the Honda Racing Team to race at the 2017 Isle of Man TT. The former team Tyco BMW rider will join multiple winner and TT legend John McGuinness to form a formidable team as Honda seeks to win yet another TT title.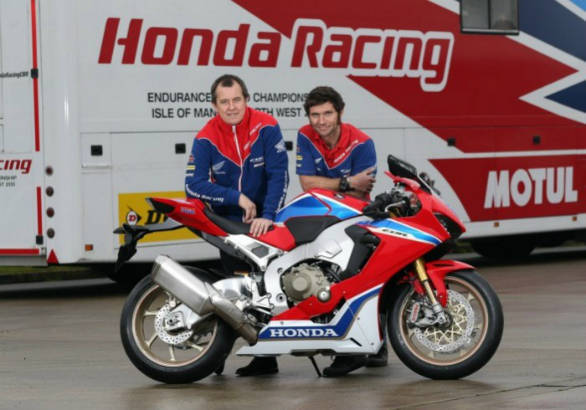 Guy Martin, who's also a truck mechanic and TV presenter, has been out of action following his horrific crash during the Dundrod 150 Superbike Race at the 2015 Ulster Grand Prix. He suffered multiple broken vertebrae and a broken sternum in the crash, and there were serious doubts about him returning to motorcycle racing. He did not participate in the Isle of Man TT last year and instead took part in the gruelling 3,500km Tour Divide mountain bike race.
With the new deal, Guy Martin is hoping to finally clinch that elusive TT victory that he's been chasing forever. And helping him do that is Honda's new CBR 1000RR Firebalde SP2.
Speaking about the move, Martin said that Honda team manager Neil Tuxworth had been talking about signing a deal for a while but he had a lot of thinking to do before committing to the team. He also added that he didn't want to regret not giving Honda a go, when the opportunity was around.
Martin is now looking forward to the upcoming testing schedule that'll help him get acquainted with the new Fireblade. He's also looking forward to racing alongside McGuinness.
John McGuinness, on the other hand, is equally pleased with entry of his new teammate with whom he's had some interesting on-track battles in the past. He is also looking forward to trying out the new bike to figure out what it can do. McGuinness has won TT titles on the old Fireblade and knew that bike like the back of his hand. With the new bike though, he is also hoping to regain the lap record.