2017 Dakshin Dare: Samrat Yadav leads after Leg 1
The first day of the 2017 Maruti Suzuki Dakshin Dare ended with competitors traversing through slush and muck in Chitradurga. The competition was stiff over the course of the 463km, that began in Bengaluru and ended in Chitradurga.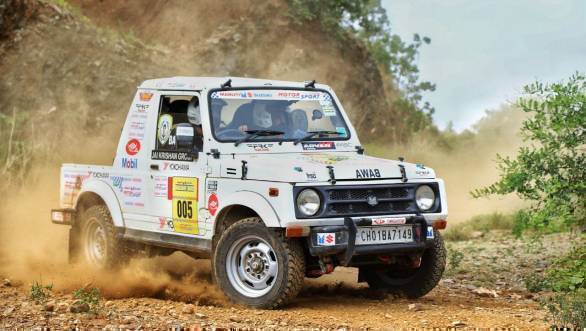 It was Team Maruti Suzuki's Samrat Yadav and SN Nizami who moved into the lead of the event after the first leg, clocking a time of 02hr 46.35min. The second spot went to Sandeep Sharma and Karan Arya who clocked a time of 02hr 45.26min. While Team Maruti's Suresh Rana and Ashwin Naik ended the day third.
Pleased with his lead in the event Samrat Yadav said, "Our lead has only motivated and encouraged us to give it our all and we hope to convert this lead into a victory. The energy in all the motor enthusiasts is contagious and we look forward to completing the rally successfully."
In the Ultimate bikes category, Sanjay Kumar leads the way, having covered the distance in 01hr 50.08min, followed by TVS Racing's R Nataraj and Abdul Wahid Tanveer in second and third positions.
The endurance category (run in the TSD format) saw Subir Roy and Nirav Mehta lead the rally, followed by Raghu Nandan and M Prakash who ended the day in second position.