2016 MRF MMSC Indian National Racing Championship to conclude this weekend
The final round of the MRF MMSC FMSCI Indian National Racing Championship is scheduled to begin this weekend at the MMRT in Chennai. This round will host the last few races of the MRF FF1600, Indian Touring Car, Indian Junior Touring Car, Super Stock and F1300 Rookie Cup championships. It will also host the third round of the Vento Cup.
Karthik Tharani racing in the previous round of the MRF FF1600 championship
The winner of the MRF FF1600 Championship will be eligible to participate in the Mazda Road to Indy Shootout in the United States this December. Leading the scoreboard, are Vikas Anand and Karthik Tharani who are tied with 138 points each, while Raghul Rangasamy and Anindith Reddy are at third and fourth with 129 and 121 points respectively.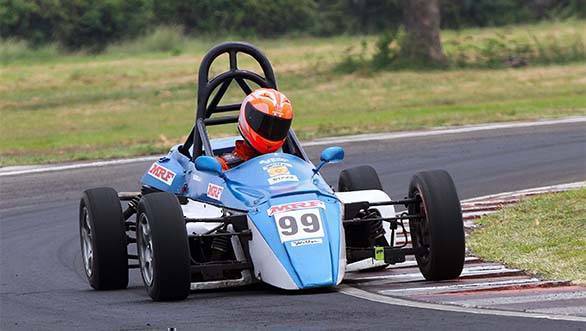 Raghul Rangasamy currently leads the F1300 Rookie Cup 155
Raghul Rangasamy will also be racing in the Super Stock and F1300 championships, both of which he is currently leading. In the Super Stock class, he is tied with Dean Mascarenhas at 102 points, while Veeresh Prasad stands at third with 99 points. In the F1300 Rookie Cup, Rangasamy leads with 155 points, while CS Tejasram stands second with 146 points.
Anant Pithawalla (79) and Keith Desouza are just four points apart in the IJTC championship, with Desouza in the lead
Meanwhile in the Indian Touring Car Championship, Arjun Narendran has won the championship with one round to spare. While the winner of this round will get 50 points, Narendran is already 61 points ahead of Deepak Paul Chinnappa who is currently second with 125 points. In the IJTC class, Keith Desouza is at the top of the scoreboard with 159 points while Anant Pithawala close behind at second with 155 points.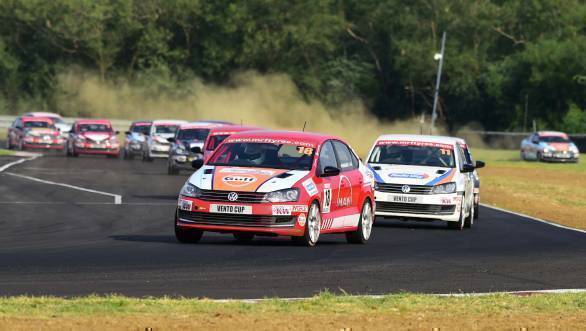 In the Vento Cup, Ishaan Dodhiwala is at the top of the leaderboard with 240 points while Karminder Pal Singh and Keith Desouza stand at second and third with 228 points and 222 points. Jeet Jhabakh, who is currently fifth in the overall standings with 156 points, leads the Vento Cup Junior Championship with 300 points.
Price (Ex-Delhi)
Starts Rs 8.78 Lakhs