2016 JK Tyre IndiKarting National Series: Round 5 to take place in NCR
The fifth and final round of the JK Tyre IndiKarting National Series will be held at the Wonder Speedway in Noida. The championship was very well received this year, with over 1,000 entries in the past three months. The JK Tyre IndiKarting National Series is a championship to make karting more accessible and affordable to rookies.
Since karting is widely regarded as the first stepping stone into one's motorsport career, this move will promote the development of motorsport in the country. Also, the winner of the JK Tyre IndiKarting National Series will get a sponsored entry into the JK Tyre National Rotax Max Karting Championship.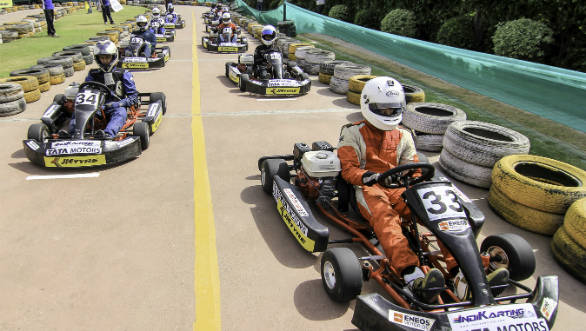 The series consists of three major categories – Pro Cadet (7-12 years), Pro Junior (12-16 years) and Pro Senior (16 years and above). There are also seven support classes, namely Senior Amateur, Interschool, Corporate, Women's and Media.
Expect the final round to be adrenaline filled, with clashes abound in each category. In the Pro Senior class, Aanjan Patodia took the lead in the first three rounds, with Aaroh Ravindra taking the fourth in Ludhiana. Taking their worst performances into account, they're only a point apart from each other in the standings.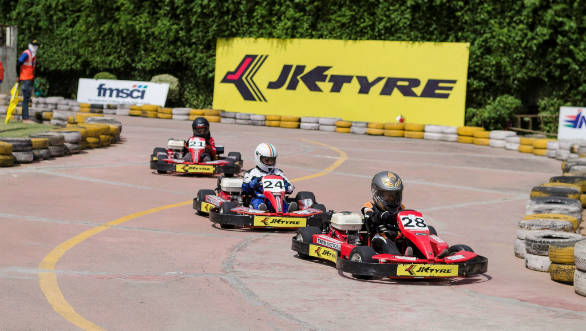 The Pro Cadet class sees Aadityansh Kaulshi in a comfortable lead, followed by Hoshmand Elavia from Mumbai and Saatvick Kogileti from Bengaluru. The Pro Junior class has Jonathan Kuriakose with a slight edge over Aditya Joshi, followed by Mira Erda.
"JK Tyre's contribution to Indian Motorsport is immeasurable. We are delighted to partner with JK Tyre. The JK Tyre IndiKarting National Series will give a never-before opportunity to youngsters to participate and hone their skills in professionally organised racing. Importantly, this will be the opportunity for a talented youngster to prove their skills without funding. Thereafter, they will be sponsored ahead. It will be the ideal step before a racer moves into Rotax or Formula cars/sportscars," said Rayomand Banajee, director, RR Motorsports Management Pvt. Ltd.