2016 IOMTT: Hutchinson wins Supersport Race 2
Ian Hutchinson has been on an unstoppable winning streak since racing began at the 2016 Isle of Man TT. Hutchy decimated the competition at the Monster Energy Supersport TT Race 2 to claim his 14th victory at Snaefall on his Yamaha YZF R6. Averaging 125.905mph this is Hutchy's third win this week equalling the record of Mike Hailwood. He was trailed by Michael Dunlop (who had earlier set the fastest lap at the Isle Of Man TT) by 17.547s and Dean Harrison was a further 16.664s behind in third.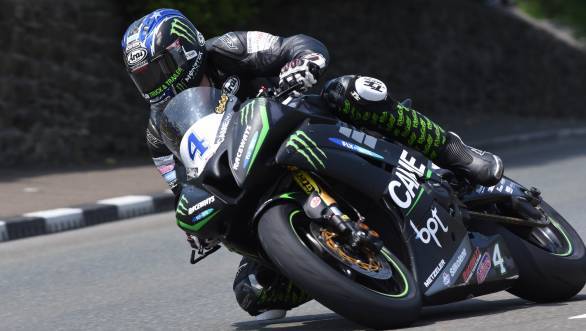 Ian Hutchinson on his way to victory at the second Supersport Race at the 2016 IOMTT
Meanwhile John McGuinness was not able to continue the race after the second lap, the reasons for this aren't clear yet. It's beginning to look like the Morecambe Missile's plans to shatter Joey Dunlop's record of 26 wins will have to take a back seat for the moment. McGuinness's personal record at the TT stands at 23.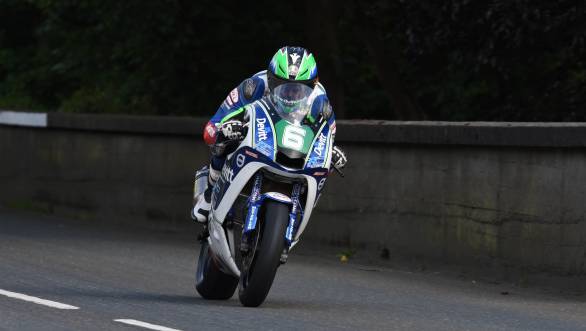 Ivan Linten won the 2016 Lightweight TT at the Isle of Man
In the Bennetts Lightweight TT Race, Ivan Lintin went onto claim the win on his No.6 Kawasaki with James Hillier 12.4s behind him. Lintin has become the first man to win the Lightweight race more than once since it was re-introduced in 2012. This is also his second win in a row and the third for his Devitt RC Express Racing team. Yeovil Martin Jessopp stood third in his maiden TT comprising of 4 laps.
Bruce Anstey (Team MUGEN) at the Bungalow during the SES TT Zero race
In the SES TT Zero Race Bruce Anstey won for Mugen while team-mate John McGuinness finished fourth after some technical trouble with his electric Shinden Yon bike. Anstey recorded a maximum of 118.416mph mark with the dream figure of 120 still a little ways down the road for the SES TT. Mugen's only serious rival, Victory Racing's William Dunlop came second ahead of University of Nottingham's Daley Mathison.
Price (Ex-Delhi)
Starts Rs 1,02,700