2016 Geneva Motor Show: Lamborghini Centenario image gallery
The Lamborghini Centenario has been showcased at the 2016 Geneva Motor Show. Powered by a V12 motor that puts out 770PS, it can do 0 to 100kmph in a mere 2.8 seconds, claims Lamborghini. The Centenario has a max speed of 350kmph. With a monocoque carbon-fibre construction, the supercar weighs 1,520kg and has a power to weight ratio of 1.97kg/PS.
It pays homage to the Lamborghini founder Ferruccio Lamborghini's hundredth birthday and is thus named the Centenario. Lamborghini will be manufacturing a total of 40 models, 20 each of roadster and coupe form. The company has already sold all of them for a starting price of 1.75 ?€ million (INR 12.86 crore).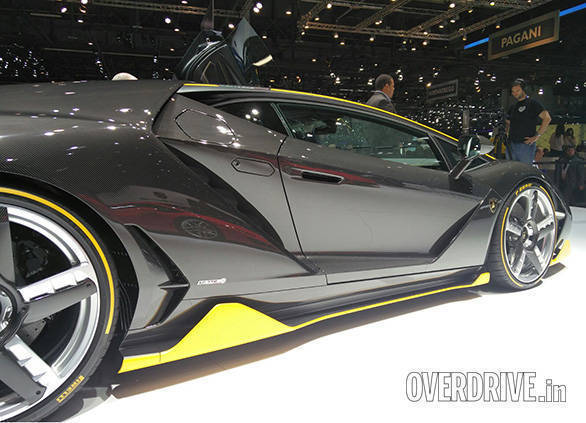 For more news on launches and unveils at the 2016 Geneva Motor Show, click here.