2016 Geneva Auto Show: Vauxhall to showcase GT concept
Vauxhall will showcase the GT concept at the upcoming 2016 Geneva Motor Show which starts from March 3, 2016. The English car maker has already released an image of the exterior. Vauxhall claims that the upcoming GT will have a host of technological innovations which will enhance the driving experience.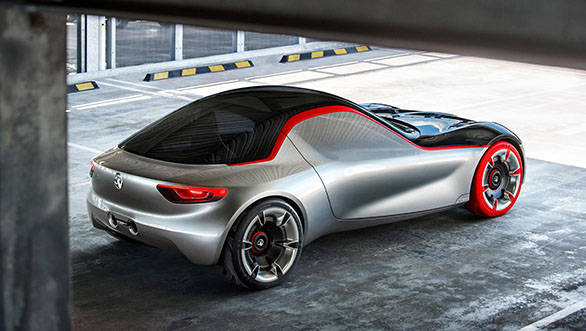 GT Concept's instrumental panel is made of brushed aluminum. The car's infotainment system will have a Human Machine Interface (HMI) which can be operated only by voice control and central touchpad. This was done to get rid of buttons from the cabin. The system with the help of an artificial intelligence will recognize the driver's habits and adapts according to individual needs. It will also perform functions such as play music and adjust temperature. In addition, HMI will also decide the genre of music to play depending on the passengers' mood. The system will learn from every possible command and inputs spread over days, months and years to learn and evolve.
Other than the voice command system, the Vauxhall GT will also have a touchpad that will have a three-dimensional projection and  display a variety of information. This was first shown in the 2013 Vauxhall Monza Concept.
The GT Concept gets cameras instead of door mirrors mounted behind the front wheel arch that displays the exact view beside and behind the car. The images from these cameras are then displayed on the round monitors placed around the driver.