2016 Auto Expo: Everything you'll see at Audi's stall
The Audi pavilion at the Auto Expo was one of the busiest of all. They had a total of ten cars on display out of which three were unveiled at their press conference.
There was the TT Coupe and the Q7 which are already available in showrooms. They also had on display the SQ7 and the S3 Cabriolet. Then there was the Audi A6 Allroad - Audi's idea of an estate that keeps going way beyond where regular estates give up.
There was also Audi Prologue Concept on display. This luxury coupe that was first showcased at the LA Auto Show in 2014 could be the design direction which the new high-end Audis take. Also on display was the Audi A8L Security that features VR9 ballistic protection.
Now the juicy bits. Audi unveiled the new RS7 Performance that makes 605PS of power to fuel all your adrenaline needs. They also showcased the all new Audi A4. Both the cars will make it to India this year, but expect the RS7 to arrive before the A4.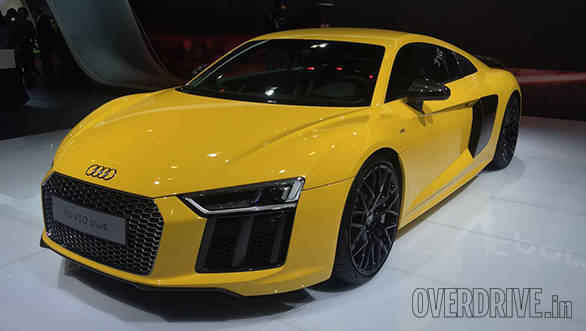 Lastly, Audi also launched the new R8 V10 Plus. Mind you, we did say launched. The new car makes 610PS and can hit 100kmph in 3.2 seconds. The new R8 will be available at a price of Rs 2.47 crore (ex-Mumbai).
For more from OVERDRIVE on the Auto Expo 2016, click here
To stay at the cutting edge of automotive news in India, follow us on Twitter (@odmag) or on Facebook (facebook.com/odmag). Or download our app from the iOS or Android app stores today
Price (Ex-Delhi)
Starts Rs 42.34 Lakhs
Price (Ex-Delhi)
Starts Rs 54.42 Lakhs
Price (Ex-Delhi)
Starts Rs 1.29 Crore
Price (Ex-Delhi)
Starts Rs 2.55 Crore
Price (Ex-Delhi)
Starts Rs 1.94 Crore
Price (Ex-Delhi)
Starts Rs 63.12 Lakhs