2014 Yamaha FZ FI version 2.0 quick impression
Yamaha has just updated its best seller, the FZ with fuel injection and a lighter frame. I managed to swing a leg over the Yamaha FZ FI version 2.0 for a quick first impression.
Engine
It feels smooth and nice and revs to the redline easily and without stress. Yamaha have lowered the gearing just a bit - the rear sprocket increases to 41 teeth from 40 (sorry, I was reading a comparative tech spec sheet printed in tiny Japanese print - same numbers as us but otherwise some guessing is involved). But overall, it's a sweet quick little machine that should be able to overhaul the performance of the older FZ.
Handling
I've only ridden it for a short stint and it feels agile and nimble. I'm not convinced of how much more nimble this is compared to the old bike but it certainly feels like a bike I could ride a lot without complaint. In city traffic, this should be fun. Will it deck out as often as the old FZ used to? We hope not.
Ride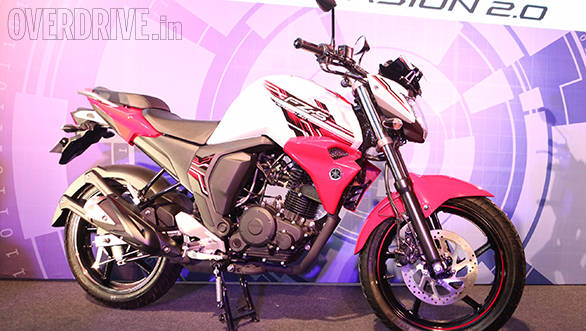 To be honest the Delhi roads, around Terminal 3 are all new and fresh and so there's isn't much of bad roading to be had. That said, it does feel a bit more compliant than the old bike for sure.
Meters
Much more readable than before and far less gimmicky and graphic-ky. I like.
Overall
This is a competent upgrade to the FZ but you have to wonder what took them so long. It is a full generation change but because it carries on from where the old FZ left and has to play in the same cost-to-equipment ballpark, it was never going to be a revolution. Yamaha new bikes do feel fun and responsive to ride and if the promise of extra economy is true - we have no reason to suspect otherwise - then it should work.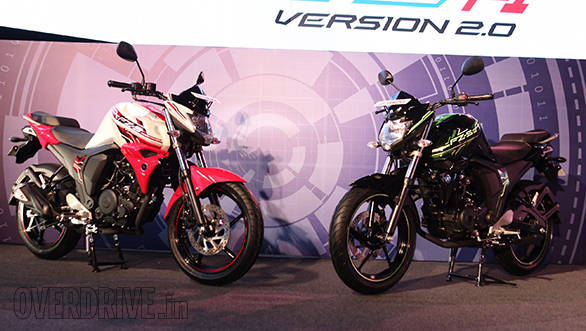 The launch makes the FZ the first new bike in the segment after a really long time and that should bring Yamaha some extra fillip in sales terms. Yamaha says that the old FZ is still on sale with the samewhile the new ones are priced at Rs 6,000 premium. As for the Fazer update, Yamaha is telling its fans to "wait and watch."
Check our comprehensive first ride of the new Yamaha FZ version 2.0 here
Check our comprehensive image gallery of the new Yamaha FZ-S FI version 2.0 here
Price (Ex-Delhi)
Starts Rs 99,200