16 automotive trends for the year 2016
Everything will increase in 2016. Performance, prices weight, emission norms, disc brakes, traffic fines, the number of affordable automatics, pretty much everything except for racecars... they're going to start losing their drivers! We've listed out the top trends that you should watch out for in 2016.
As Nissan India MD, Arun Malhotra puts it, "The evolution of Indian auto market will continue in 2016. We have witnessed new segments come up in the past few years. Now is when they will start merging. Customer needs will shrink the barrier of segments and dictate key attributes like body style, interior space and feature list based on convenience and functionality. Versatile vehicles that merge the best in terms of styling, image, technology and features should be on top of buyers' list. As customers continue to become aspirational and discerning, I see future cars, especially the entry level ones, with a lot of technology and convenience features trickling down from higher segments."
1. More touchscreens in cars
More auto manufacturers are going to offer this across the range and we expect to see Apple CarPlay and Android Auto become more common as a result.
2. A tsunami of crossovers and SUVs
There's an exhaustive list of crossovers and SUVs coming your way next year starting at the Auto Expo (page 109). Honda takes on the segment with its new BR-V, while Mahindra starts a new one with the KUV100 (page 20). Then there's Maruti's production ready YBA and all new Vitara, Volkswagen's Tiguan, Tata's Hexa, Ford's flashy new Endeavour, Toyota's even flashier Fortuner, Hyundai's very successful Tuscon and the updated Duster and Terrano, to name a few.
3. The reign of the disc brake
ABS is set to be compulsory on all motorcycles above 125cc and combined brakes for all smaller two-wheelers by 2017. ABS requires disc brakes so we expect a huge shift to disc brakes and that shift to begin in 2016 itself. More demand for them should lower their costs, making it easier for manufacturers to offer them on smaller bikes. This could be the start of the end for the drum brake. The technology may be obsolete within the next ten years.
4. Hipster machines
Expect a lean in the direction of hipster motorcycles – two-wheelers built for people with Captain Jack beards, not much inclined to riding of the serious kind but seriously committed to Instagramming #biking videos – plenty of funky but not very (off-road) functional scramblers, flat trackers and dirt trackers to debut over the year.
5. Mild hybrids
A mild hybrid aims at increasing range and reducing fuel consumption by assisting the engine with a device called an integrated starter generator. The advantage is that the system is fairly cheap and simple. Maruti Suzuki started the trend with the SHVS system in the Ciaz and Ertiga but we expect to see the technology filter down to more diesel powered cars in the line-up. Other manufacturers will catch up too, like Mahindra with their Micro Hybrid tech.
6. The new Motor Vehicle Act
Call us optimistic but we believe 2016 will be when we should see the enforcement of the revised Motor Vehicle Act that will feature up-to date provisions, a stronger focus on electric public transport services like e-rickshaws and a graded fine structure that will hurt the wallet and may even result in jail time depending on the wrongdoing.
7. A Continued lack of traffic control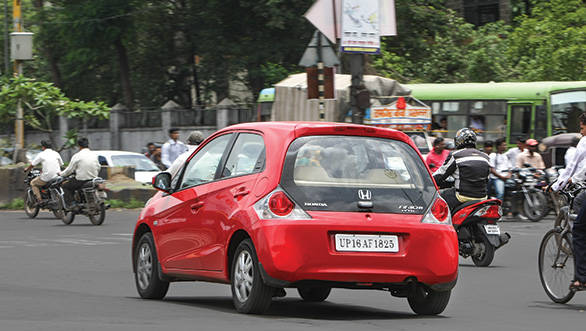 Even with a new Motor Vehicle Act, the sheer scale of the problem in India means the Government either needs to bring in a lot of technology through advanced traffic monitoring systems or deploy a huge number of cops on the streets. Sadly, we see no signs of either happening just yet.
8. Quirky emission norms
Delhi may just be the start. If the Government finds that the odd-even rule and ban of diesel cars have worked in the favour of Delhi's air quality, then similar regulations may be applied to other big cities as well. Good times for petrol.
9. Small diesels get big
Diesels are still a long way from dead and we expect next year will be dominated by small capacity turbo-diesels between 1 and 1.2 litres that can stick a cheeky tongue at any regulations aiming to take oil burners off the road.
10. Ultra expensive SUVs
Bentley says their new W12 engined Bentayga is the fastest SUV in the world aside from being the most luxurious. But Lamborghini has confirmed that the nearly ready Urus will be faster still while Rolls-Royce's upcoming SUV will undoubtedly be the last word in opulence. Jaguar's F-Pace is looking equally promising. And the best part – they're all heading to India.
11. More affordable middleweights
There's so much for the biker to look forward to in 2016. At the expensive end of the spectrum, we have the new Triumph Bonneville Street Twin that should come in at around `7 lakh. Kawasaki's touring friendly Versys 650 will be in at the end of the year and we suspect the company could also offer affordable single-cylinder 250SL next year. Benelli's handsome Leoncino scrambler will debut the company's new parallel twin engine and Bajaj's highly awaited CS 400 should finally be a reality. Another one is the brand new TVS-BMW joint effort, the G 310 R. Perhaps something off the upcoming KTM parallel twin platform, maybe Suzuki's acclaimed SV650. 2016 looks exciting!
12. Ride-by-wire and fat exhausts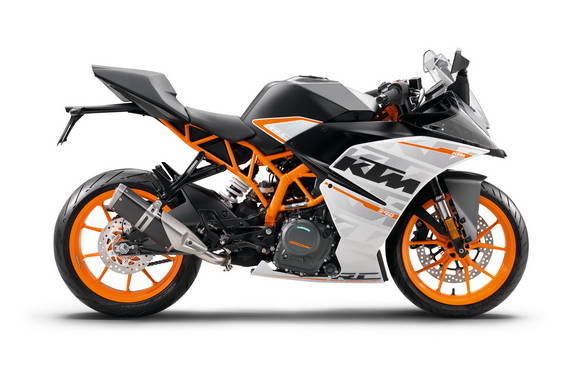 The latest Euro IV norms will result in two big changes on motorcycles – ride-by-wire and larger exhausts. Current underslung exhaust designs help centralise mass but cannot accommodate the mass of catalytic convertors required to meet the new norms. The need for more volume will result in bulkier exhausts which need to be side slung near the swingarm. As for ride-by-wire, current FE systems are very efficient but KTM told us at EICMA that even 3-4 per cent gains are valuable in the pursuit of meeting these new norms and the super precise ride-by-wire system helps achieve them.
13. AMTs will be widespread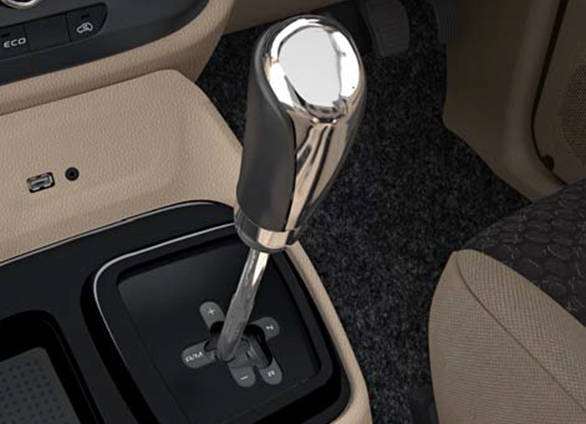 They may suck the joy out of driving but they're affordable and convenient. Most importantly, they don't make a significant hit on fuel consumption. Look out for many more AMTs in 2016.
14. Turbocharged petrols
With all this apathy towards diesels, a shift towards petrols is only logical. Expect more small and efficient but powerful turbopetrol engines over 2016. Mahindra could have something in the new mFalcon series of engines and Maruti may bring down the Boosterjet motor.
15. Autonomy looms
Ford is the latest carmaker joining the autonomous driving car development race but the action isn't just restricted to the road. Earlier this year, Yamaha showed off a robot designed to ride an R1M superbike and now Formula E has announced that next year will see a support race series called RoboRace that will have autonomous racecars. That's right, racecars with no race drivers! Intriguing but rather ominous.
16. More contenders in the Formula E
Sustainability is the magic word for the future of automobiles and that applies to motorsport as well. Formula E is getting bigger and now has a big new name – Jaguar, who returns to racing after dropping out of F1 over ten years ago. Expect more excitement and bigger names as this all-electric series evolves.
Price (Ex-Delhi)
Starts Rs 8.4 Lakhs
Price (Ex-Delhi)
Starts Rs 4.5 Lakhs
Price (Ex-Delhi)
Starts Rs 12,15,800