15 automotive highlights in India from 2015
It's that time of the year again, when we look back at all the changes that have come about over the past 12 months. Here are 15 ups and downs from the year gone by:
1. CS Santosh is the first Indian at the Dakar
The Dakar is the hardest race in the world. It a race in which competitors die, let along fail to finish. CS Santosh, however, managed to finish 36th out of the 79 competitors in the Motorcycles category with a broken toe, many cuts and bruises, swollen limbs and much more. He is the first Indian to start, and to finish, this amazing event. He's now on his way to the 2016 Dakar as we write this, and this time, he's out to finish with a better ranking. All the best Santosh!
2. Brijmohan Lall Munjal passes away
From a small cycle shop rose Brijmohan Lall Munjal, a humble man with an extraordinary entrepreneurial drive. He passed away on November 1 at 92, leaving behind India's biggest two-wheeler maker, a reputation for philanthropic endeavours and the Hero family he knew – all the thousands of them – by name.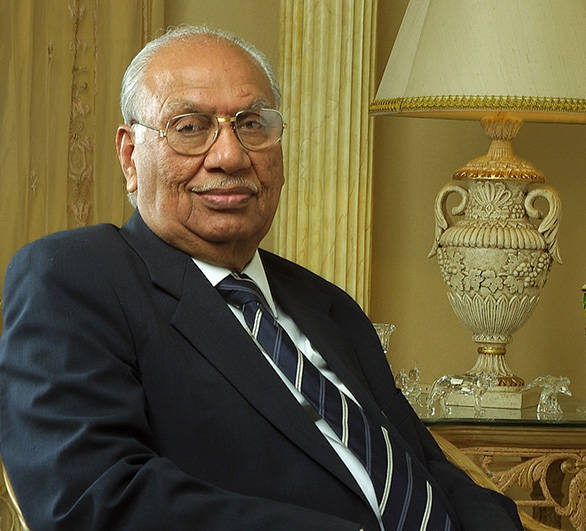 3. Government introduces FAME-India Scheme
The Faster Adoption and Manufacturing of Hybrid and Electric vehicles (FAME) India silenced critics who wanted India to push more environment-friendly vehicles. The first phase started in 2015 and it offers customers (and carmakers) incentives to make low cost hybrid or electric cars. The FAME plan covers everything – cars, bikes, three-wheelers and bigger vehicles.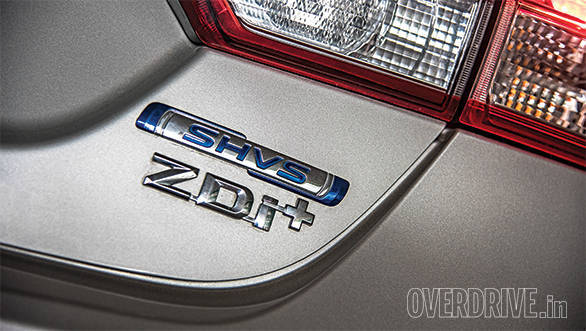 4. Gauhati HC bans sale of small cars
The Gauhati High Court banned the launch and sale of small hatchbacks when a petition was filed to stating that Global NCAP regulations should be enforced in India as well. The ban affected close to 140 models which included Maruti Suzuki's Alto and Swift, the Honda Jazz and Hyundai's Eon and i10. However, the ban was revoked once SIAM explained that all the Indian cars met the extant Indian safety requirements.
5. Ford's Sanand plant is its most advanced facility in the world
Every new Ford plant is a step forward in technology. Their newest – and hence most advanced – plant is now in Sanand, Gujarat. Ford invested $1 billion over four years. The plant started in March 2014 with an installed capacity of 2.4 lakh units and 2.7 lakh engines per year.
6. BMW and TVS partner up to develop the G 310 R
BMW revealed the G 310 R, the first fruit of its joint development project with TVS. The 34PS/28Nm street naked will be manufactured to BMW standards by TVS at Hosur for Indian and export markets. The BMW G 310 R is expected to go on sale mid-2016 with the TVS derivative of the platform to follow later.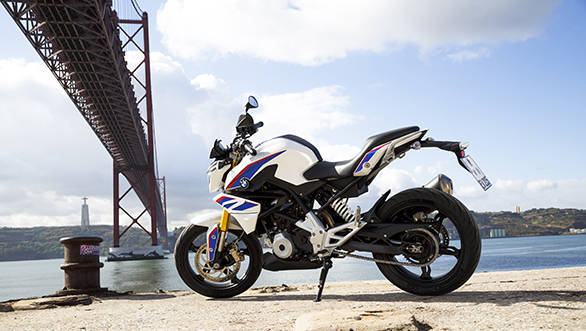 7. Mahindra saves Pininfarina from bankruptcy
Pininfarina, the legendary 85-year old Italian design house, which is responsible for some of the best designs from manufacturers like Ferrari and Maserati, had fallen on hard times. Mahindra, which is getting into the habit of rescuing bankrupt companies, swooped in to the rescue – as it did with SsanYong, Peugeot two-wheelers – and saved a landmark institution. Mahindra intends to allow it to operate as an independent company with Paolo Pininfarina remaining chairman of the board.
8. Chennai floods
Devastating cyclones and weather caused floods all over Chennai, displacing thousands of people. Automotive manufacturers, scores of local volunteers and the Indian armed forces leapt into action. Many automobile manufacturers contributed money and food and made plans to help service and restore damaged vehicles.
9. Maruti Suzuki re-enters premium segment
Maruti Suzuki's dominance is a given, but its assault on the premium segment has been a challenge. The potential fix is Nexa, a new set of showrooms for a premium buying and ownership experience. For now, two cars fill Nexa showrooms, the Baleno and the S-Cross. Will this new tack strike gold? Wait and watch.
10. Launches that caught the spotlight
The Renault Kwid turned the entry-hatch segment on its head while the new Mahindra KUV100 will probably repeat that performance in 2016. Meanwhile, Maruti Suzuki broke into the premium segment with the Baleno and S-Cross, as Fiat brought us India's first proper hot hatch, the Punto Abarth. Then the Hyundai Creta came and stole the spotlight.
11. Delhi battles pollution
The Delhi Government woke up with a start towards the end of 2015 and churned out new policies to tackle air pollution allegedly caused by traffic. The road rationing policy got an approval for a 15-day trial, limiting the use of the road to vehicles with odd or even last digits on their registration. The chaos starts January 1, 2016 between 0800 and 2000 hours. The Delhi Pollution Control Committee will document the benefits to make its case.
12. Volkswagen caught cheating
Volkswagen, one of the largest auto makers of them all, was found guilty of using a device to manipulate emissions test results. Close to 11 million cars were affected leading to great embarrassment, huge, costly recalls and a series of senior staff being fired. VW India issued a recall for roughly 3.3 lakh vehicles, although they maintain that all the cars that were sent to ARAI for testing have come back having been cleared as Bharat Stage IV compliant.
13. Salman Khan walks free
Salman Khan and his fans breathed a sigh of relief after the 13 year old case ended in his favour. The 'Bandra hit and run case' involved the actor driving under the influence, driving over the pavement and into a bakery at the wheel of a Toyota Land Cruiser killing one and injuring three. The evidence was insufficient to prove guilt as the prosecution couldn't prove that Salman was at the wheel.
14. Maserati, Ferrari and Ducati return to India
Three iconic Italians were in the doldrums in the wake of Ashish Chordia's saga that ended with the latter having to leave the country. This year, though, all three have returned to India officially – by themselves and for the long haul.
15. Narendra Modi looks to bring Tesla's technology to India
PM Narendra Modi met Tesla chief, Elon Musk, on his US visit and talked about the possibility of bringing path breaking innovations in renewable energy to India. The power ball concept in particular, received great importance for it can harness solar energy and send it to areas which have no access to energy.
Price (Ex-Delhi)
Starts Rs 7.5 Lakhs
Price (Ex-Delhi)
Starts Rs 9.99 Lakhs
Price (Ex-Delhi)
Starts Rs 4.5 Lakhs
Price (Ex-Delhi)
Starts Rs 2,45,000