2018 Harley-Davidson Forty-Eight Special first ride review
If you've already read the Iron 1200 story, you'll know that Harley-Davidson recently expanded the Sportster family to include these two new motorcycles for 2018. The Forty-Eight Special is the second of those models. And it's a lovely looking thing! To me the Forty-Eight is one of the most proportionate designs and the Special looks great - no surprise. What have they done?
To be honest, not a lot. The Forty-Eight Special carries no new mechanical bits. It's a Forty-Eight with an Evolution 1200 V-Twin. This engine's look is a careful interplay of black and chrome and it looks very fetching indeed.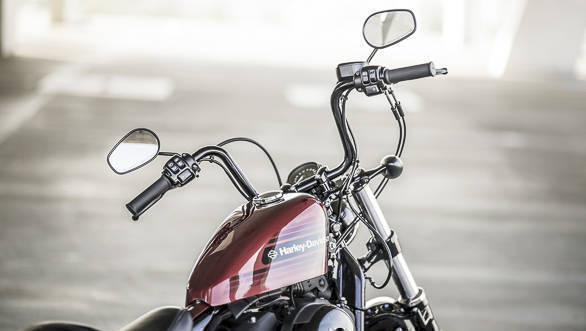 MY18.5 Sportster Launch
The tiny 'peanut' tank is done in the new '70s style stripes that Harley-Davidson is showing off in 2018. I absolutely loved both the stripe patterns on the old-school white colour that's available on the Forty-Eight Special.
That aside, you have the new tall bars in matte black, forward controls, a solo seat and good looks.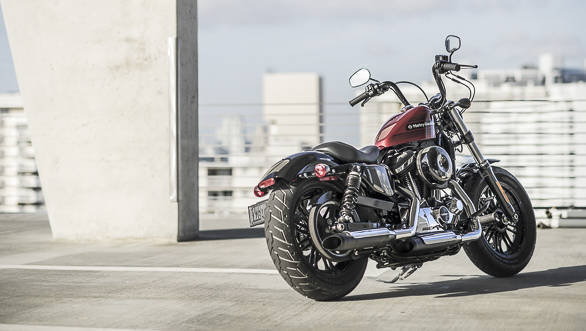 But it goes rather well, to be honest. There's something very elemental about riding the Forty-Eight. You'll grow to like it immensely. And it's got fairly good cornering chops too. The fatter 49mm forks with a brace and grippy-chunky Michelin tyres actually do a great job of allowing you to trust the motorcycle to the constant detriment of the peg feelers. The handlebars aren't as high as the Iron 1200's and that also increases feel and feedback.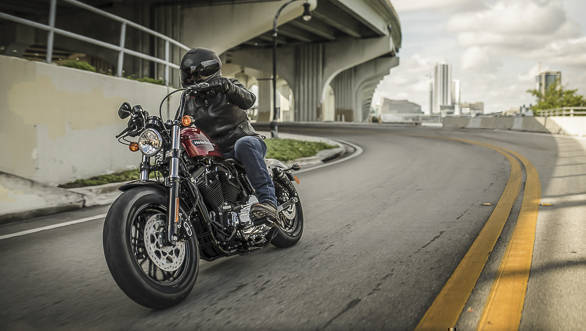 The Forty-Eight Special is very nice and you could get to buy it here. Harley-Davison India has not decided whether this one or the Iron 1200 will come to India this year. We're hoping for the Forty-Eight Special.
Also see,
Image gallery: 2018 Harley-Davidson Forty-Eight Special
2018 Harley-Davidson Iron 1200 first ride review
Image gallery: 2018 Harley-Davidson Iron 1200
Image gallery: 2018 Harley-Davidson Road Glide and Street Glide in Croatia
Also see: Harley-Davidson Forty-Eight Special First Ride Video
Price (Ex-Delhi)
Starts Rs 10,61,000
Price (Ex-Delhi)
Starts Rs 32,99,000