Video worth watching: Climb Dance - Ari Vatanen's 1988 record run at Pikes Peak
A short film on the Pikes Peak International Hill Climb is rated 8.5 out of 10 on IMDB - that in a sense gives you an accurate idea of the stunning visual beauty of Climb Dance. This video worth watching is all the way back from 1988. And to be fair, I had not watched it before our Motorsport Editor pointed it out to me. The film is about Finnish rally driver Ari Vatanen's drive up the Pikes Peak International Hill Climb course in Colorado, US. Over the years, the hill climb has amassed a large following and after watching this video, we can completely understand that Climb Dance had something to do with spreading the legend of the event. In fact the video seems to be the stencil on which all on-board and driving action videos we see so often these days are based.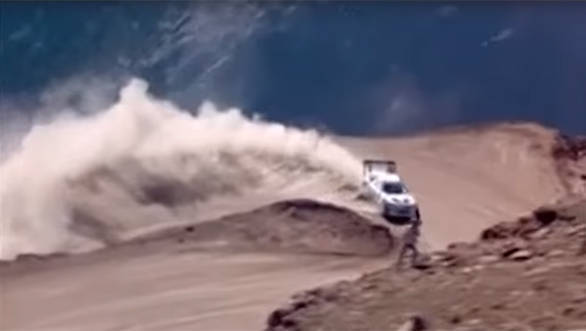 Ari Vatanen drives his Peugeot 405 T16 GR up the peak in a record time of 10:47.77s. The 405 is so period-specific with its larger than life rear wing. The 5-minute film on the run was directed by Jean Louis Mourey. The director takes three primary angles, an onboard from the front bumper, a POV over Vatanen's shoulder, and an aerial (exterior) along with some cuts from the co-driver's seat for a pure visual treat and a shining example of cinema verite.
Looking over Vatanen's shoulder, we see him wrestle the steering wheel all the way up the hill. There are moments he takes one hand off the wheel to shield his eyes from the sun's glare. This is especially gutsy, given that the Pikes Peak was a dirt track back then unlike the smooth tarmac it is now. When the camera cuts to the onboard bumper angle, you can literally taste the dirt as the Peugeot clips a mound at the apex.
And, just in case you still weren't convinced, you should know that the video begins with a list of the honours and awards won by the film. So you know we aren't the only ones in love with it.
Watch the video here: