Video worth watching: 2019 Chevrolet Corvette ZR1 top speed run
Chevrolet recently launched the Corvette ZR1 in the United States. This version is the C7 Corvette's swansong, and consequently, is the quickest Corvette ever. Its new 'LT5' 6.2-liter supercharged V8 puts out 755PS and 970Nm and gets this rear-drive sports car from 0 to 96 kmph in just 2.8 seconds. Transmission options are a seven-speed manual with rev-matching or a new eight sped automatic.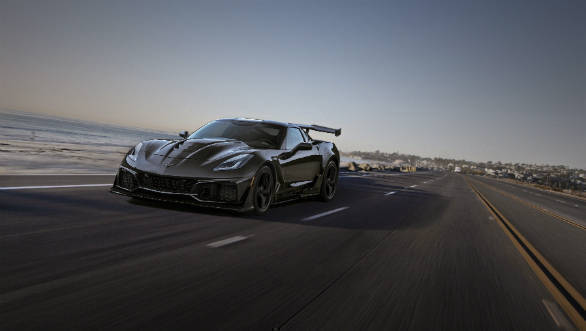 Our this weeks video shows the ZR1 hit its top speed of 341 kmph. Chevrolet took the ZR1 top-speed testing at a test track in Papenburg, Germany. The car got to 344 kmph in one direction and 338 kmph in the other. The car's official top speed is an average of these two runs, as is standard practice.
This video shows a heavily camouflaged ZR1 being put through its paces. The car's relentless performance is possibly what impresses the most. Check out the video below tell us what you think in the comments.