Upcoming Bharat NCAP crash safety programme in consideration to follow latest Global NCAP protocols
India's very own Bharat NCAP (New Car Assessment Programme) to determine the safety ratings of cars sold in India is reportedly close to finally being launched in the country, with plans for it to be launched going as far back as 2014. Until now, cars being produced in the country were subject to two tests in line with UN Regulation 94 - offset frontal and lateral collision tests, at a minimum speed of 56kmph and 50kmph respectively - with effect for all new cars from 2017 and all cars from 2019. The upcoming Bharat NCAP tests will likely follow test protocols set forth by the Global NCAP, including a few new additions to the Global NCAP test protocols for Indian cars under the #SaferCarsforIndia project, set to go into effect from July this year.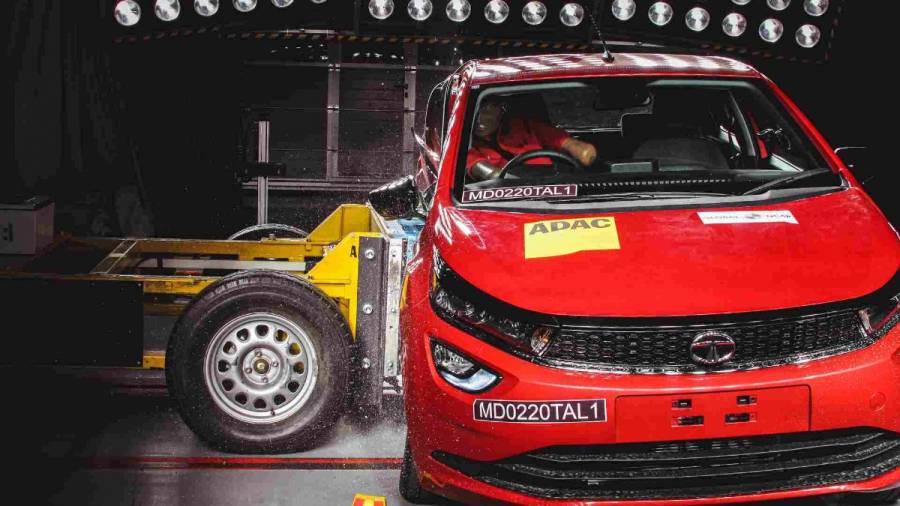 This would most likely include the adoption of a 64kmph offset frontal impact test with a few changes in how evaluations are made versus previous years, and a 50kmph side impact test, the latter being a test not all cars tested under the aforementioned project were subjected to, in order to obtain the resultant 5-star adult and child occupant protection scores as per UN regulations. The new standards and assessment methods, both for adult and child protection, are expected to provide more robust test results, and the Bharat NCAP is expected to follow suit. 
Meanwhile some of the other new additions to the GNCAP, such as front and rear seatbelt reminders, pedestrian protection, electronic stability control, and a 29kmph side pole test could all be adopted by the Bharat NCAP in coming years.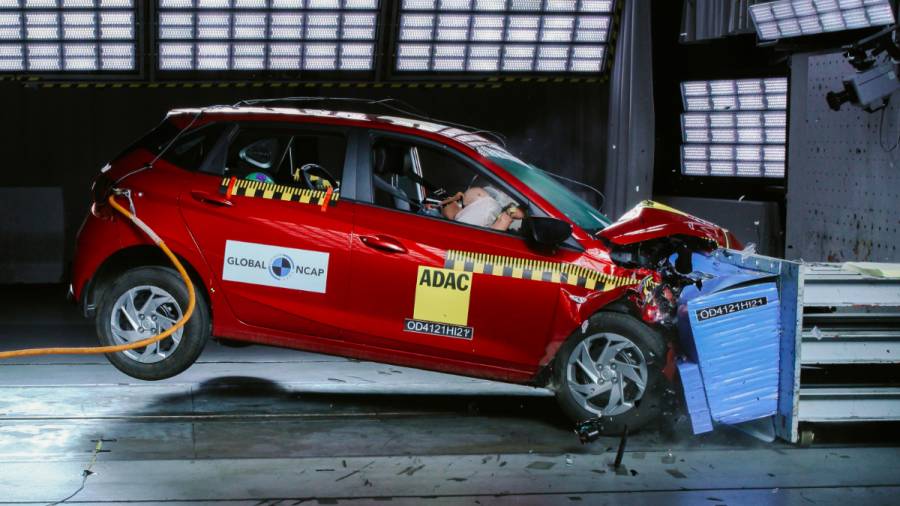 In the current scenario, GNCAP tests are either conducted at the behest of the manufacturer under the Voluntary Test Procedure and costs borne by the manufacturer, or non-voluntarily where it is still unclear who bears the cost of the testing. Base variant cars are tested by the GNCAP to establish a baseline of safety with the bare basic safety equipment on board, while manufacturers are encouraged to send in higher-specced variants in addition, to obtain data on how those models perform. With the more stringent Bharat NCAP certification set to go live in the country soon, all new cars will be subject to crash safety tests, not just the ones picked by the GNCAP or sent by the manufacturers, resulting in a market where consumers will have the same information on safety ratings for any new car they choose. 
Also read,
Global NCAP surpasses 50 models milestone in India, Nissan Magnite and Renault Kiger receive four-star safety ratings
Confirmed: All cars in India to be fitted with 6 airbags as standard
Price (Ex-Delhi)
Starts Rs 5.59 Lakhs
Price (Ex-Delhi)
Starts Rs 5.45 Lakhs