Union Budget 2019 reaction: Ashish Harsharaj Kale, President, Federation of Automobile Dealers Associations ( FADA )
Finance Minister Nirmala Sitharaman presented the Union Budget 2019 today. The Budget 2019 covered the topics of efficient public transportation, alternate methods of commute for commercial vehicles, national transport card for universal payment of tolls, tickets for road and rail and retail shopping. It also covered the national highway development plan that will further improve connectivity in the country. Here's the reaction from Ashish Harsharaj Kale, President, Federation of Automobile Dealers Associations ( FADA )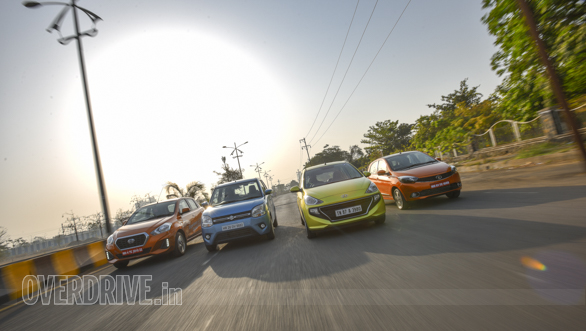 The Honourable Finance Minister has delivered a balanced budget which will augur well for Overall Development and Economic Conditions as well as Social Inclusion of all citizens. In particular for the Auto Sector, our budget expectations were high, looking at the Current State of the Industry as we were expecting specific measures in the budget to revive Growth in the Auto Industry and to that extent we are disappointed. Moreover, with an addition of cess on Petrol and Diesel leading to price hike by 1 rupee might impact Auto sales, especially in the Price sensitive 2wheeler segment. A spend of Rs 80,250 Cr for upgradation of Roads under PM Gram Sadak Yojna will definitely boost Commercial Vehicle Sales and with better connectivity will have a rub off effect on Overall Rural Auto Sales in the Longer term. Focus on ensuring regular funding to sound NBFC's as well as allowing them similar treatment as allowed to Banks for Booking Interest Income, will help in bringing down the current liquidity crises and Provide some respite to NBFC's, who play a very crucial role in Auto Sales Growth.
In these trying time when Auto Sales are struggling, raising the limit of 25% Corporate Tax from turnover of up to Rs 250 Cr to up to Rs 400 Cr will definitely boost sentiments towards doing business and will benefit some of our members. Although, Our demand of Covering Partnerships and Proprietary Concerns was not met, which would have benefited majority of our members, we will continue to Follow-up on the same and hope to get relief during the Budget in February 2020. The Focus on EV, the benefits announced in Income Tax Rebate, the Intent to reduce GST on EV and the Budget allotted to FAME 2 spells the strong intent of the Government in ensuring Self Reliance on Our Countries energy needs and will benefit our Nation in the Longer Term.
The Mahindra eVerito is the only all-electric sedan on sale in the country currently
We are extremely happy to note that on F A D A's recommendation to remove Card charges, to further boost Digital Payments and bring in Ease of Doing Business has been considered by the Honourable Finance Minister and now no charges or Merchant Discount Rate's (MDR's) will be imposed on customers using Card Payment Options with Auto Dealers having Annual Turnover of more than Rs. 50 crore. F A D A will work towards getting this limit lowered to Rs. 25 Cr, so that it benefits the smallest of Auto Dealers as well."
Also read,
Also read,
Union Budget 2019: Income tax deduction on the loan interest for purchase of electric vehicles in India
Union Budget 2019: Universal National Transport Card for various modes of transportation, tolls and retail shopping
Live updates: Union Budget 2019 announcement
Union Budget 2019 reaction: Lowering GST on electric vehicles to encourage faster adoption of e-mobility in India, 22KYMCO India
Union Budget 2019 reaction: New measures will help in making EVs more affordable and attractive to the consumers, Rajan Wadhera, President, SIAM