Top five affordable electric scooters in India
Electric vehicles (EVs) are gaining popularity in emerging markets such as India, where automakers are introducing new offerings to cater to growing demand. Amidst intense competition among brands, each manufacturer promises improved range, faster charging times, and various features at competitive prices. TVS recently launched the X electric scooter, positioning it as the most expensive e-scooter in the country. Packed with a range of features, including a 140km range, fast charging, a 10.2-inch display, smartwatch connectivity, and other impressive attributes, the TVS X comes with a price tag of Rs 2.50 lakh (ex-showroom). While its pricing is appealing considering the features, let us delve into some of the most affordable or budget-friendly electric scooter options available in the market.
Hero Electric, one of the world's largest two-wheeler manufacturers, offers a range of electric scooters in India. The most economical choice in their lineup is the Flash LX, which claims an 85km range on a single charge. It features a 52.1V/30Ah detachable battery pack paired with a 250W electric motor, enabling a top speed of 25kmph. The Flash LX is priced at Rs 59,640 (ex-showroom).
Okaya, a recognised EV maker, offers the Class IQ+ as its most affordable electric scooter. This model comes equipped with a 1.4kWh battery pack connected to a 250W BLDC hub motor. It offers a range of up to 70km and takes four to five hours for a full charge. Priced at Rs 74,499 (ex-showroom), the Class IQ+ boasts LED headlights, daytime running lights, and a digital display.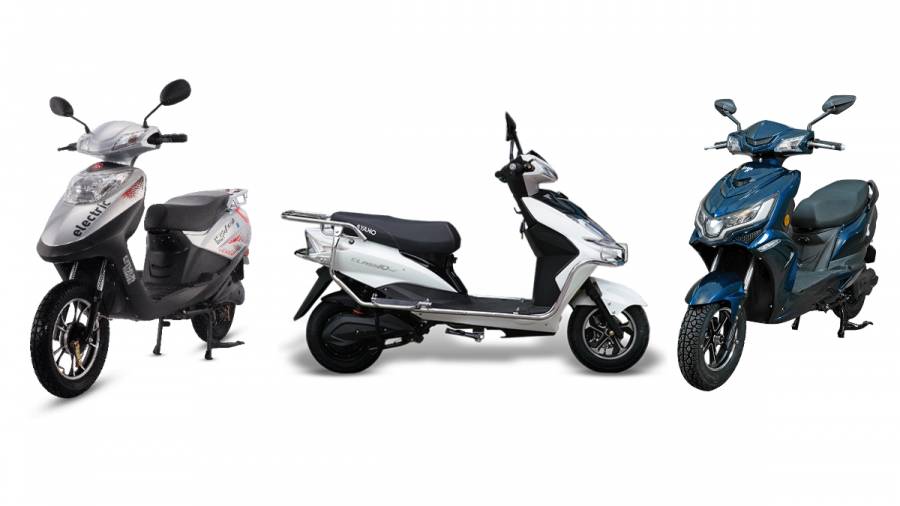 Joy e-bikes, known for offering a range of electric scooters, presents the Gen Next Nanu Plus. This scooter features a 60V/36.4Ah detachable battery pack coupled with a 1,500W electric motor. Priced at Rs 77,400 (ex-showroom), it promises a range of 100km in Eco mode and reaches a top speed of 55kmph. The Gen Next Nanu Plus incorporates a 4.3-inch colour display, three riding modes, a USB charger, and Bluetooth connectivity.
Startup Hop introduces the Leo LS, the most affordable option in its electric scooter range priced at Rs 84,360 (ex-showroom). With a claimed range of 95km on a full charge, the Leo LS utilises a 90Nm peak torque electric motor, offering a top speed of 25kmph. Charging from zero to 100% takes around three and a half hours.
Godavari, previously focused on electric three-wheelers, ventures into the e-scooter market with the Eblu Feo. Priced at Rs 99,999 (introductory, ex-showroom), this model features a 2.52kWh battery pack claiming a range of 110km. Its electric motor generates 3.67PS and 110Nm of peak torque. Charging the battery from zero to 100% takes five hours and 25 minutes, while the Eblu Feo achieves a top speed of 60kmph.
Also read:
Godawari Eblu Feo electric scooter launched in India at Rs 99,999