Tata Motors will launch 4 new electric SUVs by 2024
Tata Motors has announced the production of four new electric SUVs for the Indian market. The Nexon EV facelift, Punch EV, Harrier EV, and Curvv EV will be available early next year, according to the automaker. After having successfully launched a number of CNG vehicles this year, Tata Motors is now focusing of expanding its EV portfolio.
According to Tata Sons Chairman N Chandrasekaran, the upgraded Nexon would be released later this year, followed by the Harrier and Punch EVs. He also stated that the Curvv EV will be available in the first quarter of 2024.
The extensively updated Tata Nexon has been announced for its debut in September 2023. It is unclear if the ICE-powered facelifted Nexon or its electric sibling will be released first, but given the model's popularity, we believe both will be available this year.
The Punch, Harrier, and Curvv electric models will be available in the first quarter of next year. We expect the Punch EV to be available before the Harrier EV and the Curvv EV as Hyundai already seems to working on the Exter EV. It definitely makes more sense for Tata to launch the electric Punch earlier and try and gain most of the market.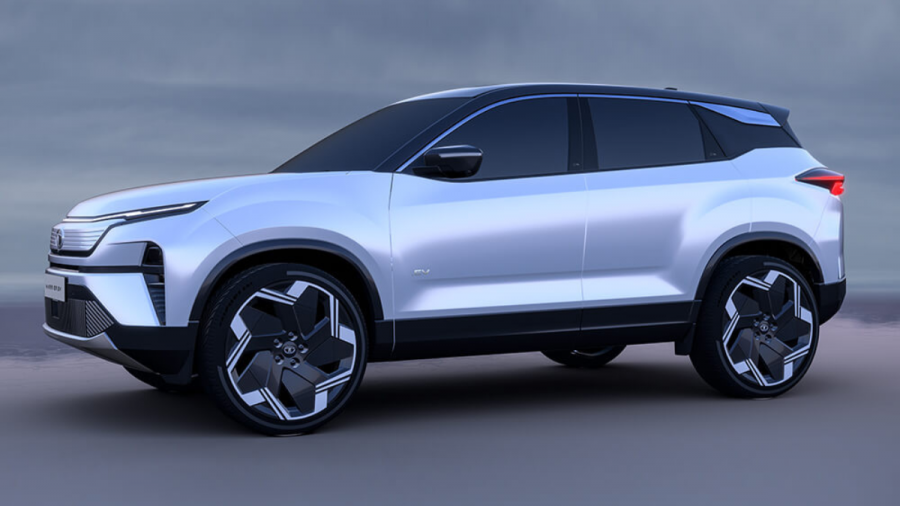 Curvv EV will receive the most attention, as this will be Tata's first significant gamble in the compact SUV segment. Curvv will have a futuristic look and will be outfitted with a plethora of advanced technology, including ADAS.
Currently, the Tata Motors EV portfolio consists of the Tiago EV which starts at Rs 8.69 lakhs, the Tigor EV which starts at Rs 12.49 lakhs and the Nexon Ev which retails from Rs 14.49 lakhs.
Also Read:
New Tata Tiago and Tigor twin-cylinder CNG launched; prices start at Rs 6.55 lakh
Tata Punch CNG launched in India, prices start from Rs 7.10 lakh
Tata Power launches RFID enabled EZ Charge card for all EV owners
Price (Ex-Delhi)
Starts Rs 6.95 Lakhs
Price (Ex-Delhi)
Starts Rs 5.49 Lakhs
Price (Ex-Delhi)
Starts Rs 4.6 Lakhs