Tata Motors unveil a new concept on Gen3 platform, the Tata Avinya
Tata Motors revealed the Tata Avinya, a new electric vehicle concept based on the automaker's new Pue EV third-generation design, today.
The company's first 'Born Electric' platform will underlie this EV design, which will provide a wide selection of body styles with two- and three-row seating combinations. The Tata Avinya EV was created according to Tata Motors' third-generation design philosophy, according to the company.
The concept automobile resembles a pre-production version of a luxury SUV powered by an electric motor. Tata Motors is represented by a sleek LED strip in the shape of a T. The LED strip hat connects the headlamp and works as an integrated LED daytime running light. A big black panel also appears on the front fascia, and the bumper looks to be contoured.
The SUV's side profile reveals that the carmaker has prioritized boldness with massive alloy wheels as well as ease of entry and exit with wide-opening doors. At the back, a spoiler-like slim LED strip that runs the length of the design serves as the taillight.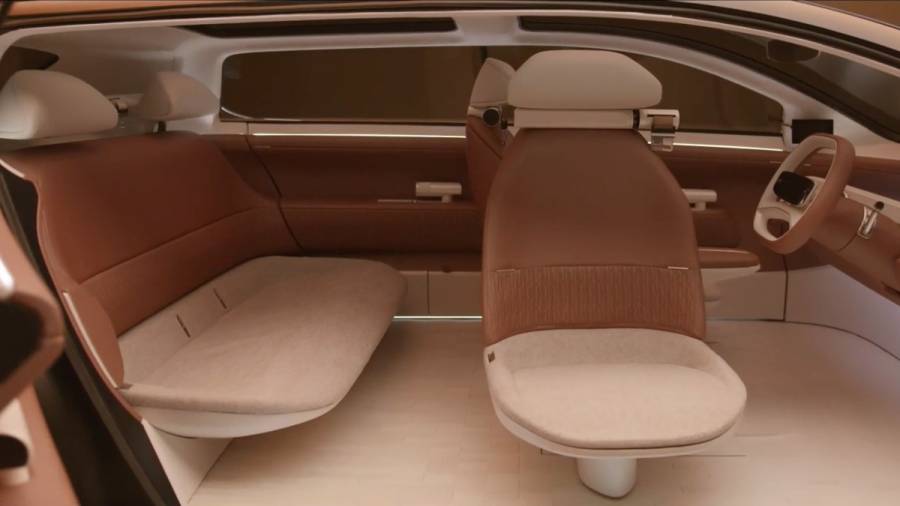 The Tata Avinya EV concept has a radically different aesthetic aspect within the cabin, which is simple and focuses on greater space and comfort. According to the carmaker, it was meant to provide additional room for people, as well as excellent structural safety, dust protection, and enhanced driver assistance.
The Tata Avinya is said to have been created with the Indian market in mind. According to N Chandrasekaran, Chairman of Tata Group, it would also seek the worldwide market. The automaker also announced that it plans to sell the Avinya EV in India in 2025, after the debut of the Tata Curvv EV in the next 24 months.
Also Read:
Tata Motors and Lithium Urban Technologies join hands to deploy EV fleet
Tata Concept Curvv - 500 Km Range Electric Coupe SUV Preview | First Look