SUVs coming to India in the 2015 festive season
The festive season, between July and November in India, is an important time for the car buyer, what with new models, variants, goodies and discounts raining everywhere. And since the SUV segment seems to be catching up quite rapidly in this market, we have compiled a list of everything from hatchback-based pseudo-crossovers to full-size luxury SUVs that are set to hit showrooms in this auspicious period. Scroll down to check out all the options that'll be opening up in a few months' time.
When: September - November
Price: Rs 3-5 lakh
What to expect: After trying their hand at selling a rebadged Nissan Micra, Renault are now ready to launch their first indigenously developed hatchback, the Kwid. It will compete in the A1 bracket but unlike the Alto, Eon and the Go, the Kwid will bear a crossover inspired styling with rugged body cladding and a slightly higher ride height than the conventional stance for the hatchbacks in this segment. It will be powered by an 800cc petrol engine which is said to be a simple, easy to service and most fuel-efficient operator in its segment.
Rivals: Maruti Suzuki Alto, Hyundai Eon, Tata GenX Nano and Datsun Go
When: September - November
Price: Rs 65 - 85 lakh
What to expect: The second-generation of Audi's flagship SUV is all set to reach Indian shores later this year. Having lost over 320kg, the new Q7 is more agile, quicker and sportier. The second-generation model is also smaller in exterior dimensions than the outgoing model but boasts a larger cabin. It wears a sharper design and has a poise that is sure to give its competitors a tough time. We can say that because we drove the all-new Q7 recently. Click here to read our first drive review of the 2015 Audi Q7.
Rivals: Mercedes-Benz GL-Class, Volvo XC90, BMW X5/X6.
Mercedes-Benz GLE-Class
When: October - November
Price: Rs 45-65 lakh
What to expect: The Mercedes-Benz ML-Class will now be rechristened the GLE-Class in keeping with Merc's new nomenclature. The facelifted ML-Class will bear the GLE badge - that's what we know so far. So while the design largely remains the same, there is some visual distinction in the form of new headlights and tail lights, slightly revised interiors and different engine tunes. We are driving the car soon, so watch this space for our drive impressions and review of the Mercedes-Benz GLE.
Rivals: Audi Q5, BMW X3, Volvo XC60, Range Rover Evoque, Land Rover Freelander/Discovery Sport
Land Rover Discovery Sport
When: September - November
Price: Rs 45-65 lakh
What to expect: The Discovery Sport is first of a new line of vehicles from Land Rover. Eventhough it bears the popular Discovery badge, the Sport will essentially be a replacement for the Freelander 2. It will be powered by a new 2.2-litre diesel engine that will be offered in two states of tune - 150PS/400Nm and 190PS/420Nm. The car gets styling cues from the Evoque, which may or may not work in its favour. To know more about the Discovery Sport, read our editor's review here.
Rivals: Audi Q5, BMW X3, Volvo XC60, Mercedes-Benz GLE
Tata Hexa
When: October -November
Price: Rs 10-15 lakh
What to expect: The Hexa is basically an update to the Aria. But Tata Motors likes to call it all-new. While the basic silhouette reminds you of the Aria, there are many changes including the imposing grille and LED tail lamps. Inside the cabin as well, things look plush and gizmo loaded. The 2.2-litre diesel motor now makes 157PS of power and comes mated to a 6-speed manual.
Rivals: Toyota Innova, Renault Lodgy, Mahindra XUV500
Maruti S-Cross
When: July
Price: Rs 7-10 lakh
The Maruti
What to expect: The S-Cross was first showcased at the Auto Expo 2014. It is Maruti's take on the burgeoning compact SUV segment. All-new 1.6-litre petrol as well as diesel engines will debut in this crossover and the cars are likely to have a high level of localisation. As is the case with every Maruti product, expect a tall fuel efficiency claim and ease of service.
Rivals: Renault Duster, Ford EcoSport, Hyundai Creta
Hyundai Creta
When: July
Price: Rs 8-10 lakh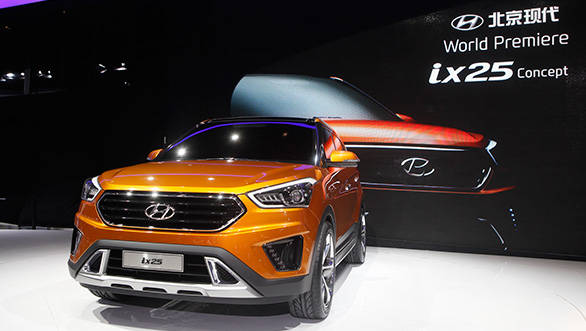 What to expect: The Hyundai ix25 just got renamed as the Creta, though we would have preferred the older name. Another compact SUV, the Hyundai Creta is easily one of the best lookers in its segment. It will also get class leading features. Hyundai is likely to put in the 1.6-litre petrol and diesel motors from the Verna. Expect very competitive pricing for the Hyundai Creta compact SUV.
Rivals: Renault Duster, Ford EcoSport, Maruti Suzuki S-Cross
Chevrolet Trailblazer
When: November
Price: Rs 25 lakh
What to expect: Chevrolet's big SUV, the Trailblazer has often been spotted testing in India after the company declared its intent to launch the car here. It is still unclear if GM will bring in the 2.8-litre 200PS engine or the less powerful 163PS 2.5-litre turbo diesel.
Rivals: Ford Endeavour, Toyota Fortuner, Honda CR-V, Hyundai Santa Fe
When: August
Price: Rs 5-8 lakh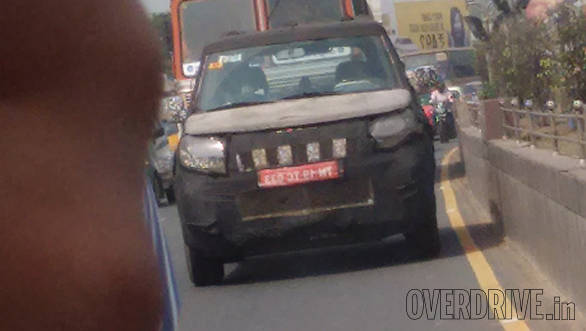 What to expect: Mahindra is readying a refresh for the ageing Bolero and going by the looks of the camouflaged mules testing in India, it definitely will be a shot in the arm for the SUV. This car will be all-new like the Scorpio. It even sits on Scorpio's modified platform. It will most probably come with new three-cylinder turbo petrol and diesel engines.
Rivals: Tata Movus
When: October
Price: Rs 50-55 lakh
What to expect: While the launch has been delayed several times before, there is confirmation now from Jeep that the brand will launch the Grand Cherokee out by October this year. This Cherokee boasts a 240PS 3.0-litre V6 engine. Its imposing looks are what we believe will work for Fiat Chrysler.
Rivals: Mercedes GLE, Audi Q5, Volvo XC60, BMW X3
Ford Endeavour
When: October - November
Price: Rs 18-22 lakh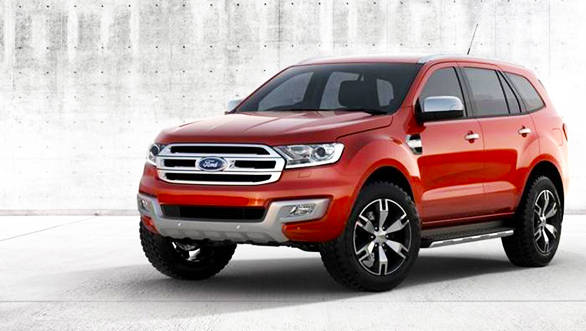 What to expect: An all-new Ford Endeavour debuted last year in global markets, however its Indian launch will be this year. It follows Ford's Kinetic design philosophy and gets a host of new technologies and features. At the time of launch, there will be two engine options - a 2.2-litre and a 3.2-litre unit. There will be a choice of automatic as well as manual transmissions. Ford will also offer two- and four-wheel drive on the new Endeavour.
Rivals: Chevrolet Trailblazer, Toyota Fortuner, Honda CR-V, Hyundai Santa Fe
Volvo XC90 T6
When: September
Price: Rs 60 lakh
Volvo has brought in the XC90 way ahead of its scheduled launch which was September. However, it seems that there is more to it than what meets the eye. While the volumes seller diesel variant was introduced just last month in May, the petrol T6 variant will be coming in at the appointed hour - and that's September. The four-cylinder super- and turbo-charged motor makes 320PS and 400Nm. Volvo is likely to follow this up with a T8 hybrid variant.
Rivals: Audi Q7, BMW X5, Mercedes GLC, Range Rover