Sony and Honda join forces to form Sony Honda Mobility Inc and develop EVs
On Thursday, Sony Group Corporation and Honda Motor Company inked a joint venture agreement to create Sony Honda Mobility Inc, which would focus on the development and distribution of high-value-added EVs.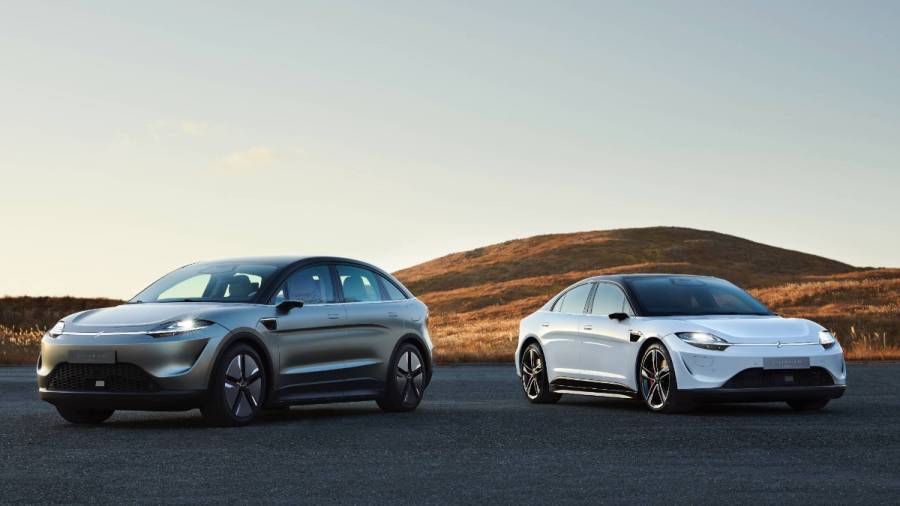 The potential of such a relationship between Sony and Honda has been circulating in recent months, but the actual agreement provides both companies with a firm path in the developing mobility area. By 2025, the sale of Sony and Honda's electric vehicles are expected to be on the market.
In order to satisfy the needs, the two firms will share the responsibilities among themselves. Honda will provide the technologies for the vehicle's body. Honda will be in charge of both sales and the service management network. Sony, on the other hand, plans to leverage its image, sensing, and telecommunications networks to develop a new generation of mobility and mobility-related services.
Kenichiro Yoshida, Representative Corporate Executive Officer, Chairman, President and CEO, Sony Group Corporation said, "Based on our vision to `make the mobility space an emotional one,' Sony's initiatives in the mobility business are centered around the three areas of safety, entertainment and adaptability. As we continue our learnings in these areas, we are excited to have met a partner, Honda, with extensive global achievements and knowledge, and to sign the joint venture agreement between the two companies. Going forward, we aim to contribute to the evolution of mobility by combining Honda's cutting-edge environmental and safety technologies, mobility development capabilities, vehicle body manufacturing technology and after-sales service management experience, with our expertise in imaging, sensing, telecommunication, network and entertainment technologies."
Also Read: