Rolls Royce Black Badge Wraith Black Arrow is the last of its kind
Rolls Royce is soon entering its electrification era and in order to end the cycle of the iconic V12, they have introduced the last of its kind Rolls Royce Black Badge Wraith Black Arrow Collection. The most powerful Rolls-Royce vehicle ever produced comes to an end with the limited-edition series. Moreover, it will be the final V12 internal combustion engine-powered Rolls-Royce coupe.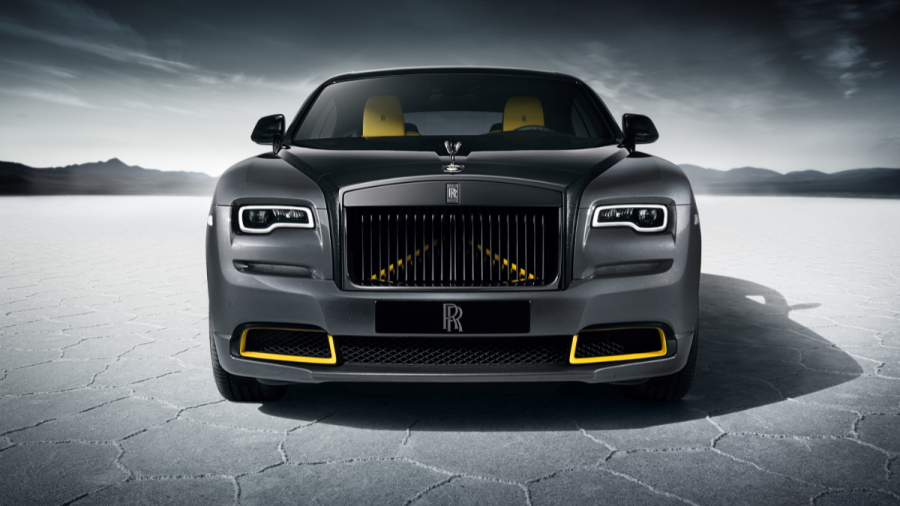 Depending on the viewing position, the Wraith Black Arrow's gradient paint transitions from silver to shiny black. The crystalline salt plains where the Thunderbolt established its speed record are intended to be somewhat resembled by the glass-infused paint. According to Rolls, the painted bodywork is polished for more than 12 hours to produce a glass gloss.
The limited-edition Wraith, like the Thunderbolt vehicle, has magic paintwork in addition to yellow detailing on its front bumper, wheels, and even the blacked-out Spirit of Ecstasy insignia.
A scale model has a designated spot on the front centre console. The replica of the Thunderbolt land speed record automobile was carved from a single piece of aluminium and is displayed in an illuminated glass exhibit. The Thunderbolt was a teardrop-shaped, polished aluminium race vehicle designed by engineer, inventor, and driver Captain George Edward Thomas Eyston. It retains the record for the quickest time ever recorded by a V12 piston-powered engine.
Captain George Eyston designed the eight-wheeled Thunderbolt with aerodynamics in mind in order to set new land speed records. Two Rolls-Royce "R" Series V12 engines for aircraft purposes were utilized to power it. The Thunderbolt broke the land-speed record on September 16, 1938, with a speed of slightly over 575kmph.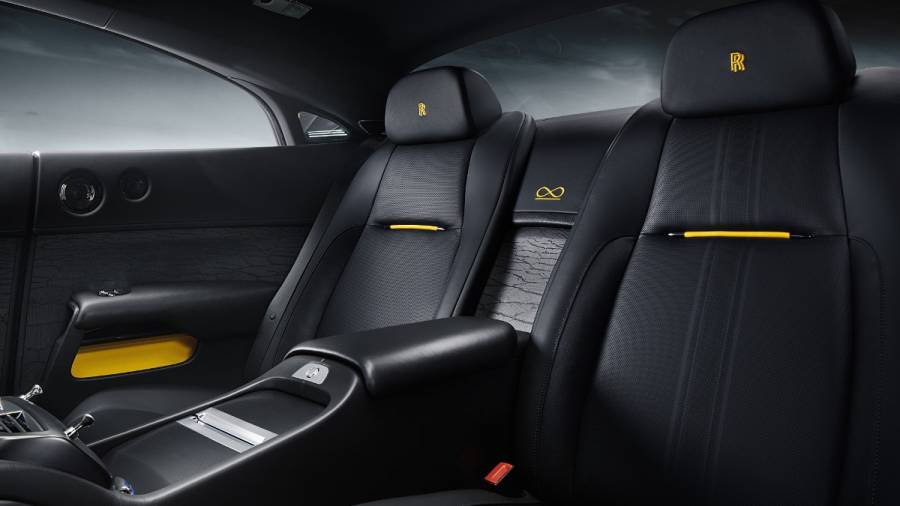 The limited-edition Wraith's exterior and inside are both decorated in black and yellow, and the record speed statistic is inscribed beneath the watch's iconic Wraith face. There is just one V12 engine available for the Wraith Black Badge, a massive 6.6-litre engine producing 624PS.
Just 12 units, the final 12 Wraith units, will be produced, and all of them have already been reserved by wealthy purchasers all around the world.
Price (Ex-Delhi)
Starts Rs 5.45 Crore