Ola Electric e-scooter officially revealed, based on the Etergo AppScooter
With Ola Electric officially revealing its first e-scooter, befittingly named the Ola Scooter, we see that the changes to the Etergo AppScooter, made by the Netherlands-based firm that was bought by Ola last year, are minimal. While the scooter wears minimal branding on its matte black skin, with just the Ola badge on the front apron, it isn't clear whether the scooter is a mock-up or a prototype of the India model, with turn indicators now fitted.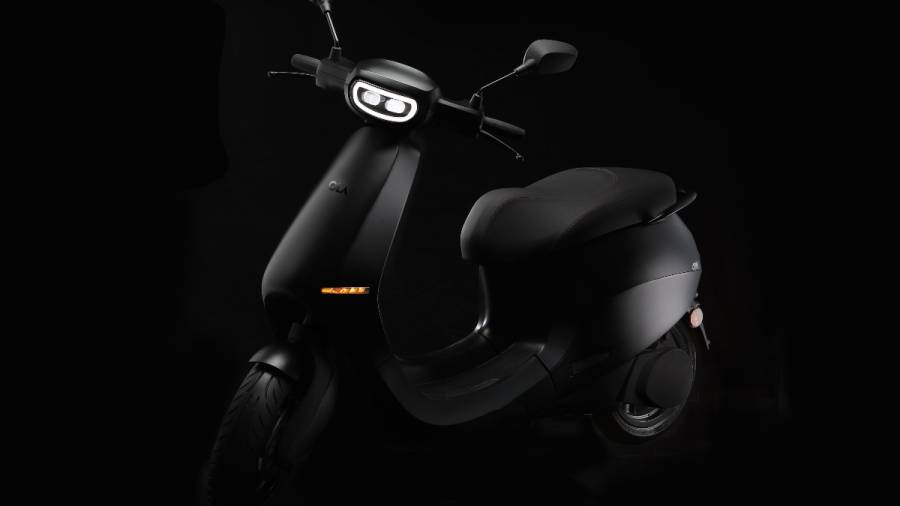 That being said, the Ola Scooter will continue with that scooter's unique single sided telescopic front suspension, and single sided rear swingarm, with slotted disc brakes at either end. The Ola Scooter will also ride on 12-inch alloy wheels front and rear, shod with 110/70 section tyres, currently from Michelin, though that is most likely to change on the production version. Other details visibly carried over include flush-folding pillion footpegs, and LED lighting. Meanwhile, the Ola Scooter is said to retain the connected tech and touchscreen instrumentation, allowing a user to receive phone calls, or play music.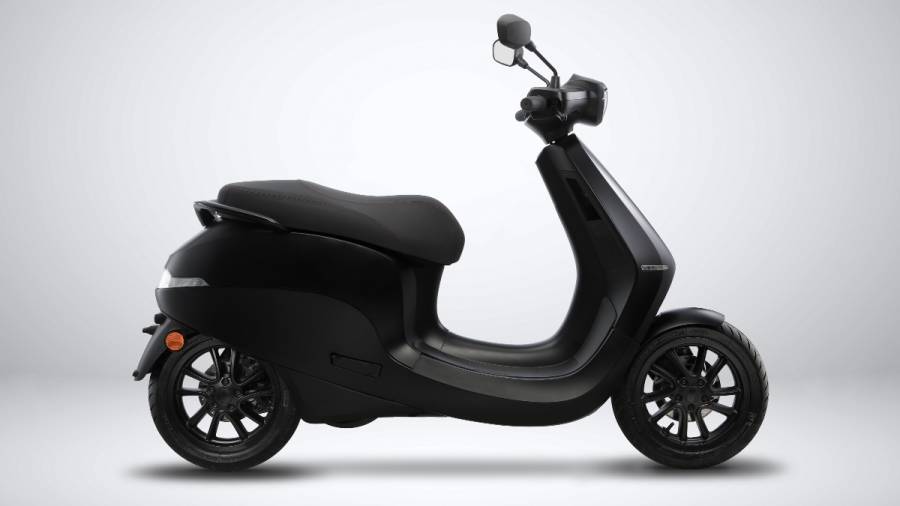 Specific details - capacity of the reported two removable batteries, belt-drive electric motor - remain to be confirmed. With a launch expected in the second half of 2021, and a price tag around the Ather 450X (Rs 1.6 lakh or so) those details should start trickling in soon.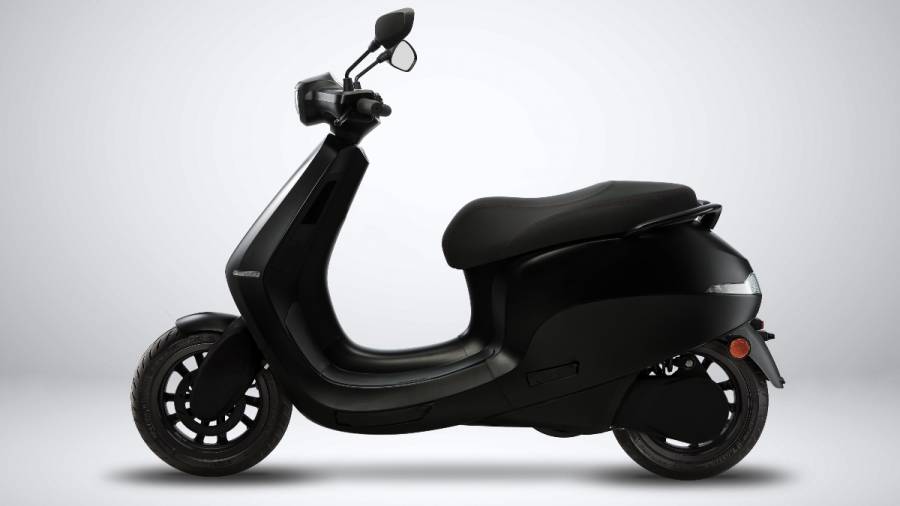 Moving on for a minute to the manufacturing plans revealed by Ola Electric for its 500-acre FutureFactory in Krishnagiri, Tamil Nadu, which aims to be the world's largest two-wheeler factory upon completion, with a goal of 10 million units produced annually - simplified to a scooter rolling off the production line every two seconds!
With work having started in February of this year, phase one is planned to be complete by June 2021, with an annual production capacity of two million scooters. Phase four of the factory will be complete by 2022. The company reports that it will be the most advanced two-wheeler factory in India, with over 3,000 AI-driven robots on the production line, while also being the most sustainable 2W factory in India. The factory is said to be fully integrated, including the battery assembly, and test/supplier facilities. 
Note, the Etergo AppScooter uses up to three removable banana-shaped batteries, each with a 1,155Wh capacity to help it onto its claimed 240km range figure (at a constant speed of 20kmph), with a 6kW motor (50Nm max torque, motor) providing 0-45kmph run in 3.9s. An overall kerb weight of 74kg makes it one of the lightest scooters out there, but that's presumably with only one of its 8.5kg battery modules in place. The AppScooter also boasts of a 50-litre storage bin under the seat, which can fit two adult helmets, a feat which the Ola Scooter should also replicate with no major issues.