Oben Rorr launched at Rs 99,999
Bengaluru-based start-up Oben EV has launched its first-ever high-performance e-bike for India, the Oben Rorr at Rs 99,999 (ex-showroom Mumbai)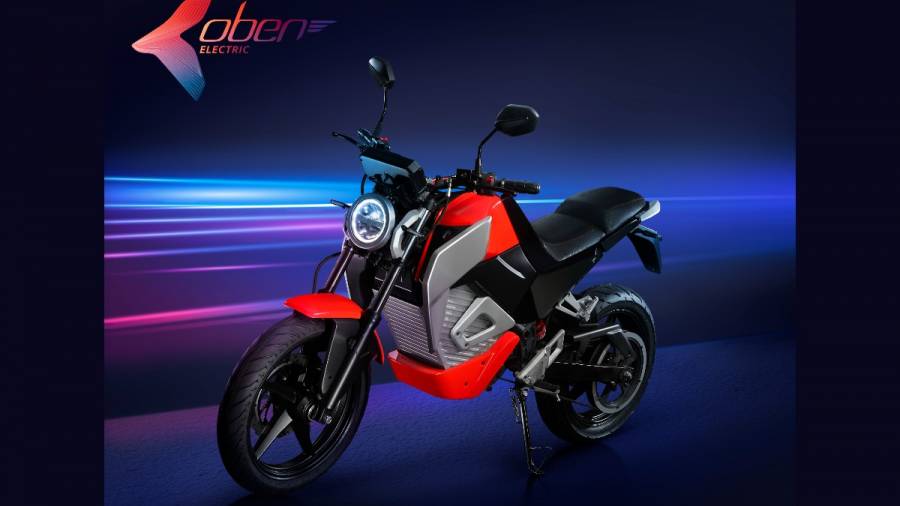 The Oben Rorr is unlike anything you've ever seen on an Indian street before. It's tidy for one thing, with very little circuitry jutting out, and it has the look of a blown-up children's toy - which isn't always a bad thing. The round headlamp with DRL, telescopic front fork and monoshock suspension units, and disc brakes setup are all visible in the photos. The bike also has a 'Floating Battery' idea, according to Oben Electric.
Oben says the Rorr will have a top speed of 100 km/hr and a range of 200 kilometres. Oben also claims a 0 to 40km/hr in just 3 seconds. Oben also claims that via a 15A charger the Oben Rorr will charge at 1 percent per minute.
The Oben Rorr comes with a 4.4kWh battery pack. The motor comes with a 3-year warranty and the battery pack comes with a 3 year/ 60,000kms warranty. Oben Electric also claims to set up 1,000 plus charging stations across India.
Through the connected Oben Electric app, to 24x7 support, roadside assistance and doorstep service. Customers can also check on their bike staus through the connected app.
The Oben Rorr is the first of four electric two-wheelers Oben Electric plans to launch over the next two years. The Oben Rorr will come in 3 different paint schemes, Voltaic Yellow, Magnetic Black and Electric Read.
With pre-bookings expected to begin on March 18, 2022, at a Rs 999 token amount, customers are expected to start receiving delivery of their Oben Rorr electric bike by July 2022.
Also Read: