Nissan to sell stake in three JVs to Ashok Leyland
Nissan Motor and Ashok Leyland finally end their eight-year-old partnership. In a joint statement, the two firms said that Nissan has agreed to sell all of its shares to Ashok Leyland in three joint-venture companies.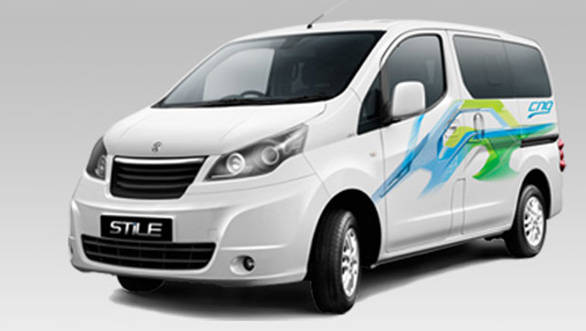 Ashok Leyland Stile
Nissan and Ashok Leyland joined forces in May 2008. This resulted in three joint ventures: Ashok Leyland Nissan Vehicles Ltd (ALNVL), Nissan Ashok Leyland Powertrain Ltd (NALPT) and Nissan Ashok Leyland Technologies Ltd (NALT). While ALNVL manufactured commercial vehicles, NALT developed technology and NALPT made powertrains.
"Under the agreement signed on September 7, 2016 by senior executives of Nissan and Ashok Leyland, these joint ventures will become wholly owned Ashok Leyland subsidiaries, upon receipt of all necessary approvals from the regulatory authorities in India," the statement said.
Under the new terms, Ashok Leyland will continue to manufacture the Dost and Partner light commercial vehicles under the license from Nissan. The Japanese car manufacturer had provided the technology, design and expertise in building these commercial vehicles. The service aspect will also be taken care off by a separate deal by the two erstwhile partners.
Ashok Leyland Partner
Both the partners were also involved in manufacturing the Nissan Evalia and the Ashok Leyland Stile, both of which were discontinued shortly after their launches. The reason was lack of enthusiasm from the buyers as well as the bland styling of the vehicles. Ashok Leyland had gone one step further and planned to bring out a CNG-equipped Stile MPV, but that too didn't see the light of the day.
Both the companies, however, will continue procuring locally made components for Nissan.
Both the firms haven't disclosed the financial details of the transaction, and the entire procedure will be completed by the end of this year.
In February this year, Ashok Leyland moved to court raising a series of allegations against its Japanese partner. The Chennai-based commercial vehicle major alleged that Nissan violated contract agreement and flouted Export Promotion Capital Goods (EPCG) scheme regulations. There are also talks that there was a dispute of Rs 2.5 crore on which both the companies decided to terminate the JV.