Nissan GT-R to be sold exclusively through Nissan High Performance Centre in India
Nissan brought its flagship supercar, the GT-R, to India at Rs 1.99 crore, ex-showroom Delhi. The pure performance-bred car is an icon for sure, and Nissan has exclusive plans for it. The 2017 GT-R will be sold only through the newly inaugurated Nissan High Performance Centre (NHPC) which will be run by Neo Nissan in Noida. NHPC will also offer service support for the GT-R in India.
Nissan states that the NHPC is equipped with the state-of-the-art equipment imported from Japan to service and repair the GT-R. The dedicated centre for the GT-R will have a special bay along with wheel alignment machines and other equipment and facilities to service the supercar's engine, transmission and braking system. The centre will also have a nitrogen filling station. The standard specs of the Nissan GT-R - 570PS/635Nm 3.6L V6 - are already extreme. However, you can still optimise the performance by mentioning your individual requirements at the NHPC.
In addition to the equipment, the workforce and the managers dealing with the servicing of the GT-R too have been given special training in Japan. Customers of the Nissan GT-R outside Delhi will be supported by mobile technicians or the 'flying doctors' who will make on-site visits and suggest the right solution to technical issues. However, it should be noted that for periodic servicing, the car has to be sent to NHPC in Noida, making it close to a week affair. NHPC will also extend logistic support for the same. It is surprising Nissan has chosen such an exclusive way of dealing with the GT-R when more premium manufacturers at least have two service centres to take care of all their customers.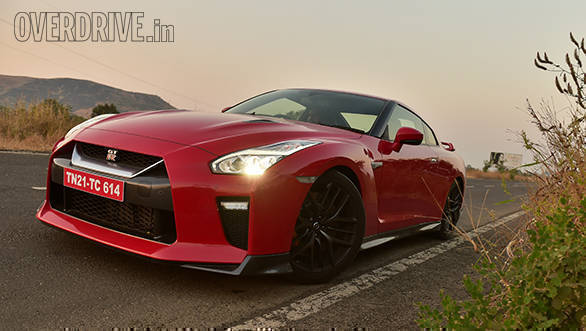 We did reach out to Nissan India to find out if the company has any plans to add more stores in the future. The officials state that there are no immediate plans to increase more such centres and will continue to maintain exclusivity. In addition to the GT-R, Nissan has the 370Z, which was discontinued two years ago in India, and has no plans to relaunching it either.
Price (Ex-Delhi)
Starts Rs 2.12 Crore