New Tata Nano Twist to come with power steering, launch on January 15, 2014
Tata Motors is all set to launch the new Nano Twist with much-needed power steering. The Twist is expected to cost Rs 15,000 more than the top end Nano LX (Rs 2,23,500) and it is likely to be launched on January 15, 2014.
2013 Tata Nano LX
The Nano has constantly been evolving, albeit in small increments since its release about five years ago. New features were introduced, the engine got more power, ride and handling improved and so did the brakes. The Nano is now considerably better to drive than back in 2009 however we still lamented the lack of power steering when we drove the latest verison earlier this year. The compact Nano is surprisingly enjoyable to punt around the city but the heavy steering needs effort. The addition of power steering, which is designed by ZF, will only make it more of a compelling option as a city runabout.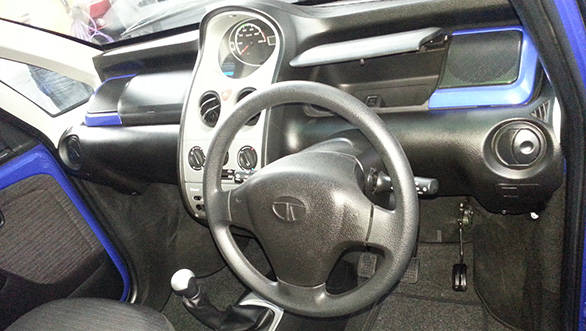 2013 Tata Nano interiors
The two-valve 624cc inline twin cylinder is likely to remain unchanged from the 2013 model. The 38PS and 51Nm on tap coupled with the low 635kg kerb weight makes the Nano sufficiently zippy for urban driving, and with the power steering thrown in, it could well be the Nano's best bet yet.
Last month, former Tata Motors head Ratan Tata had conceded that promoting the Nano as the cheapest car was one of the main reasons behind its failure, but it is not all doom and gloom.
While introduction of power steering is certainly a step in the right direction, it remains to be seen if it is enough to revive the small car's  fortunes.